Best Places to Visit on Your Next Trip to Mexico
Mexico is a vibrant country filled with culture and exotic locales, making it a top spot for tourists who want to get away from it all on vacation. Millions of people visit the country throughout the year to just relax or go on grand adventures with friends and family.
From delicious cuisine and fabulous beaches with crystal blue water to catchy music and exhilarating activities, the country offers tons of options for all your preferences. When you visit, be sure to add these hot destinations to the top of your Mexico to-do list.
Cancún
Cancún is one of the most popular tourist destinations in Mexico, which is why it's often the first place people visit in the country. The city is filled with all-inclusive resorts that are constantly populated by college students — especially during spring and summer breaks — as well as other travelers.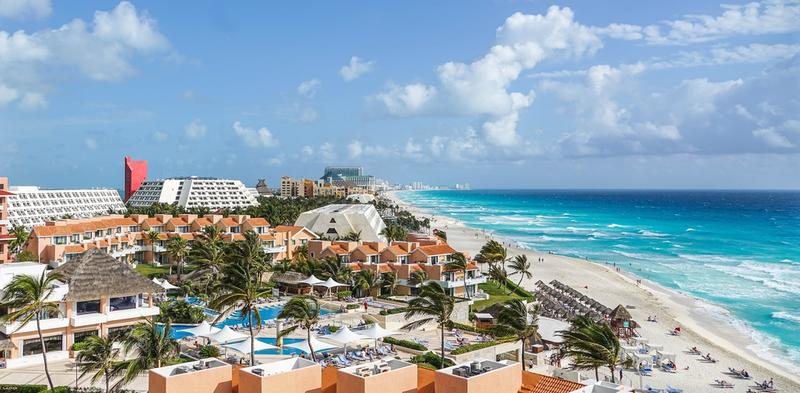 The area's spectacular beaches are great for swimming, jet skiing and parasailing as well as premium lounging. Cancún is also known for its great nightlife on the resorts and at local salsa clubs. Tasty local food and handmade trinkets are available at various vendors and markets in town.
Cozumel
Right off the Riviera Maya lies Cozumel, Mexico's premier spot for diving as well as the most popular port of call for cruise ships in Mexico. Visitors love shopping for special souvenirs and treats like Mexican chocolate, pottery, jewelry and other handicrafts.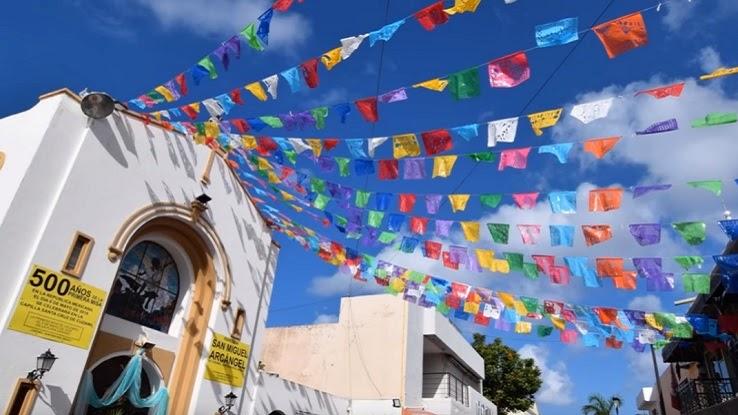 Guests also enjoy the nature preserves on the island, including Cozumel Reefs National Park, Chankanaab Park and Lagoon and Punta Sur Ecological Reserve. The city also has the Museo de la Isla de Cozumel, which provides an in-depth history of the island.
Puerto Vallarta
Puerto Vallarta has become one of the most popular places to visit in Mexico, for good reason. Beyond its all-inclusive resorts, it offers plenty of activities for the adventurer in you. The area is perfect for various types of tours and excursions, including mountain biking, skydiving, bungee jumping and paragliding.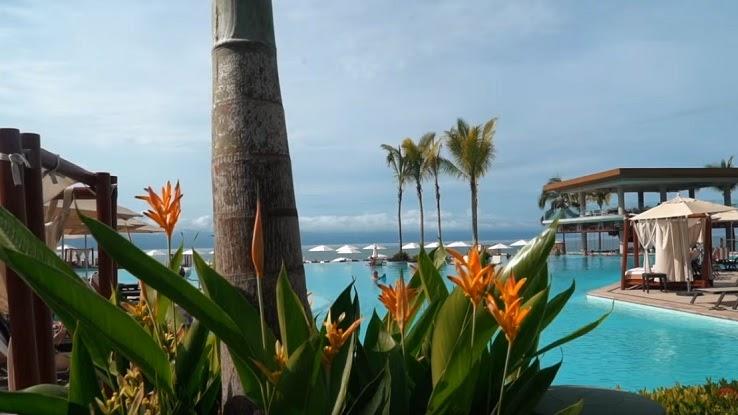 You can visit two craft breweries or several cocktail bars for a day party or a fun night out. Puerto Vallarta also has a special Cirque du Soleil-style cultural dinner theater experience called Rhythms of the Night. You don't want to miss it!
Mexico City
Mexico City, the country's lively capital, has so many things to do that visitors have a hard time working them all into their packed schedules. The city is home to tons of historical artifacts and museums that highlight the country's anthropology, art and other cultural elements. You can also visit the ruins of the former Aztec capital city as well as the beautiful Metropolitan Cathedral and Frida Kahlo's home.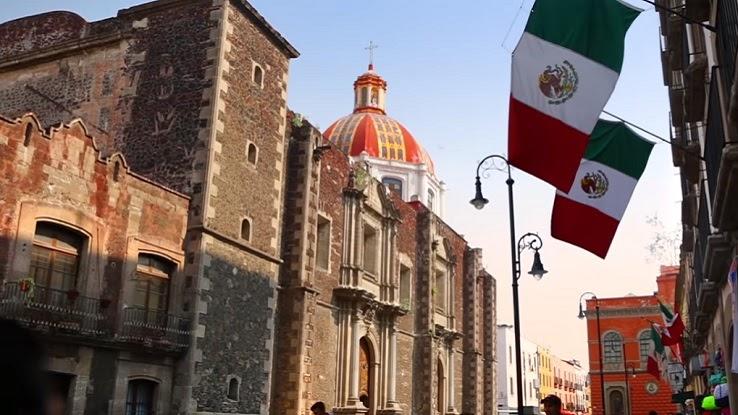 Outside of learning about the city's long and interesting history, tourists enjoy the wonderful cuisine from street vendors and international restaurants. You also won't run out of bars and clubs to visit.
Playa del Carmen
This hot spot located in the Riviera Maya is a popular beach destination for tourists. Situated right between Cancún and Tulum, Playa del Carmen offers several beautiful beaches for tourists to do some bird watching, explore caves and underground rivers, and even go swimming with sea turtles.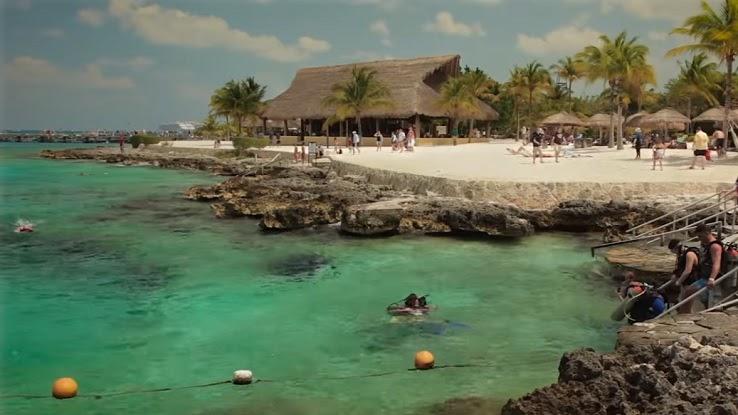 Besides lounging around on the beach, Playa del Carmen also offers various street food vendors with dishes like marquesita — local dessert that is a lot like a crunchy crepe — and elote — grilled corn covered with homemade sauce. It also features some great cultural exhibits like the Frida Kahlo Museum and Parque Los Fundadores.
Oaxaca
This vibrant colonial city is located on the Pacific coast of Southern Mexico. Although tourists do visit the area, Oaxaca remains a largely traditional Mexican city without big resorts. It certainly offers plenty of options for visitors to enjoy their visits.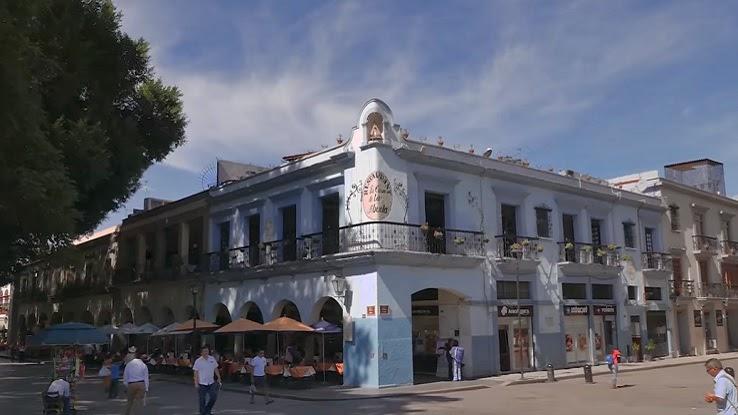 The historic city stays true to its indigenous culture, from fashion and festivities to delicious local cuisine. The large arts and crafts scene satisfies cultural cravings, while great markets take care of your shopping bug. Oaxaca is also known for having one of the best Day of the Dead festivals in the country.
Tulum
Tulum is known for its beautiful sandy beaches, which are some of the best in Mexico. However, it also has popular historical ruins that were built on a tall cliff overlooking the Caribbean Sea. The area has stunning cenotes, which are natural sinkholes where people often swim, dive and snorkel.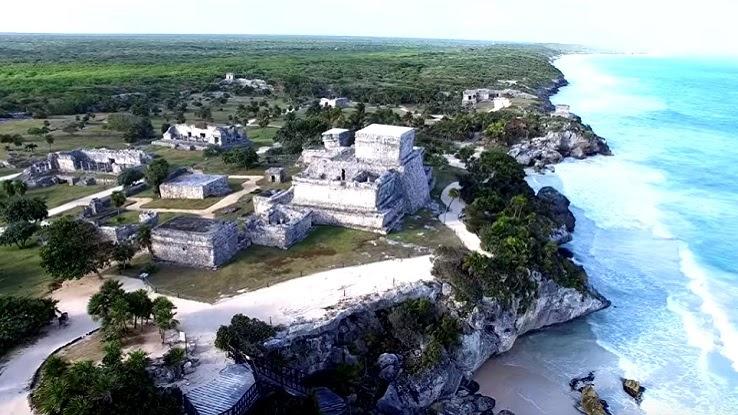 The town of Tulum offers a nice escape from the busier, crowded vacation spots in the country. The area includes beautiful nature reserves, street artists and fun water parks that tourists are sure to love along with plenty of spots downtown to eat and hang out with locals.
San Miguel de Allende
Located in central Mexico, San Miguel de Allende was the first Mexican town to gain its independence from Spain. The small town has a slower pace than other tourist spots in Mexico and is home to a lot of American and European retirees. The colorful architecture and relaxing lifestyle appeal to visitors looking for quieter vacations.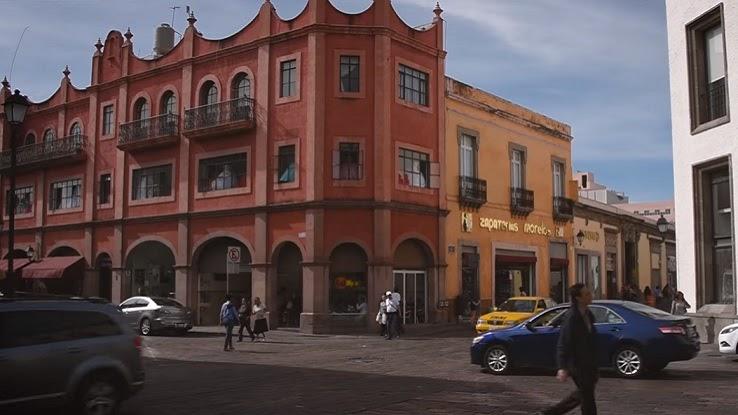 San Miguel de Allende offers food and walking tours as well as horseback riding adventures. Be sure to try out the different coffees in town at El Cafe de La Mancha and take in some local art at Fabrica la Aurora.
Cabo San Lucas
Believe it or not, Cabo San Lucas — and neighboring San Jose del Cabo — was a remote, rural area until a few decades ago when it was developed for tourism. Now, Cabo is one of the most popular destinations for tourists in Mexico. It's known for its top beach resorts, golf courses and nightlife.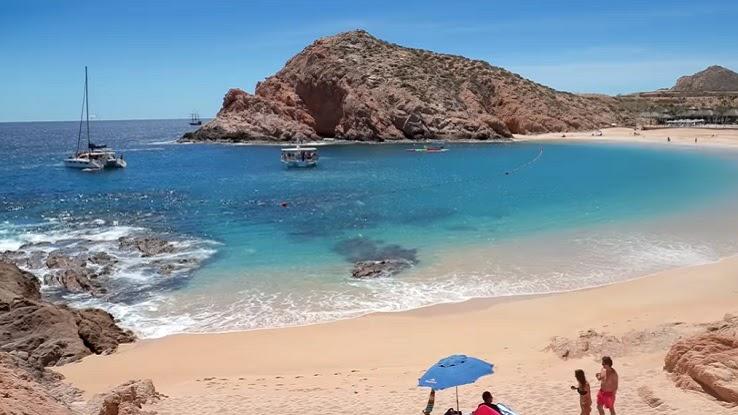 Adventurers are sure to love jet-skiing, parasailing and kayaking at Medano Beach as well as scuba diving or snorkeling at Cabo Pulmo. One exciting experience that Cabo San Lucas offers is a camel safari across the Baja Desert. It comes complete with a tequila tasting and a tortilla making lesson.
Guanajuato
Guanajuato was once a town known for its silver mining, but it has now become a huge tourist location. The area is home to beautiful architecture and bright houses as well as several festivals, museums, theaters and music venues for visitors to enjoy.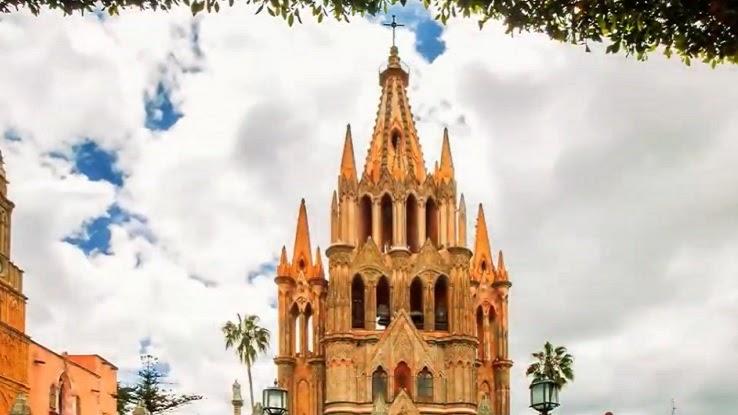 Be sure to take the walking tour with the city's famed callejoneadas, a band of musicians and storytellers who share the history of the city in an unforgettable way. You can also enjoy a tour of Diego Rivera's home as well as tours of beautiful churches and cathedrals around the city.
Puebla
Located a short, two-hour drive from Mexico City, Puebla is the fourth-largest city in Mexico. The area is known for its gorgeous architecture, churches and art, and it's home to the Biblioteca Palafoxiana, a 17th-century book collection and reading room that is widely considered to be the first public library in Mexico.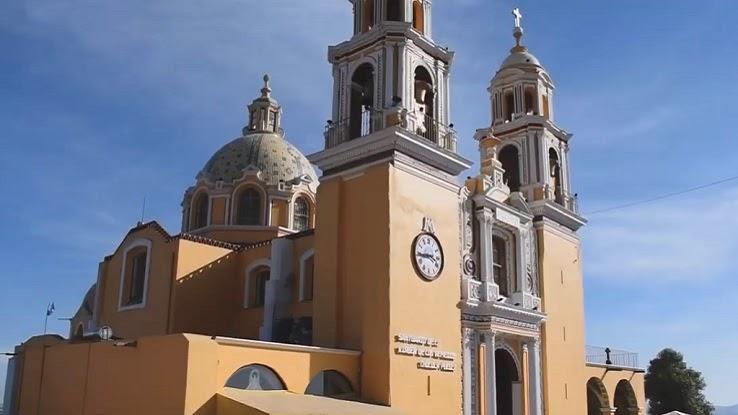 The options for day trips in the city and surrounding areas are plentiful. One popular option is a trip to the Africam Safari Zoo, which houses more than 2,500 animals. If you're feeling more adventurous, visit the city's famed twin volcanoes of Mexico: Iztaccíhuatl and Popocatépetl.
Punta Mita
Punta Mita is thought of as a place of spiritual renewal and relaxation. With great weather year-round, it's an ideal spot to check out the waves along the beaches off the coast. They are perfect for surfing as well as scuba diving and snorkeling.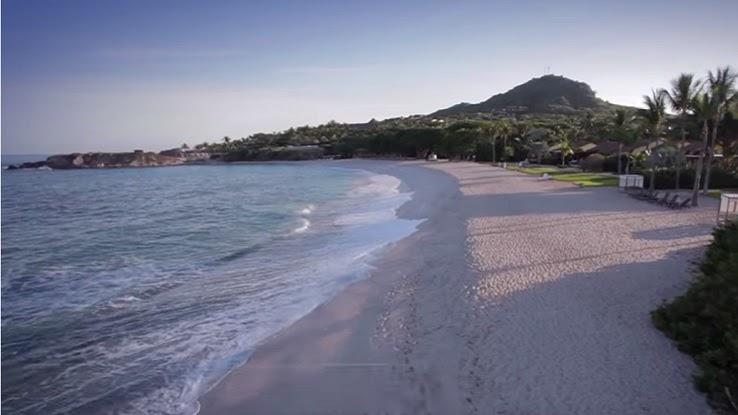 The town also offers nice restaurants, a beachfront promenade and a pier as well as beachside golf courses. Stop in one of several art galleries, designer shops and markets to enjoy browsing and passing the time with friends and family. A special landmark in the area, Church of Our Lady of Guadalupe, attracts visitors all year long.
Copper Canyon
Much like the Grand Canyon, Copper Canyon in northwestern Mexico is a big landmark in Mexico for tourists. However, the canyon is much larger and deeper than the Grand Canyon. (Wow, right?) It's comprised of six distinct canyons and is still the home of indigenous people who live in the mountains.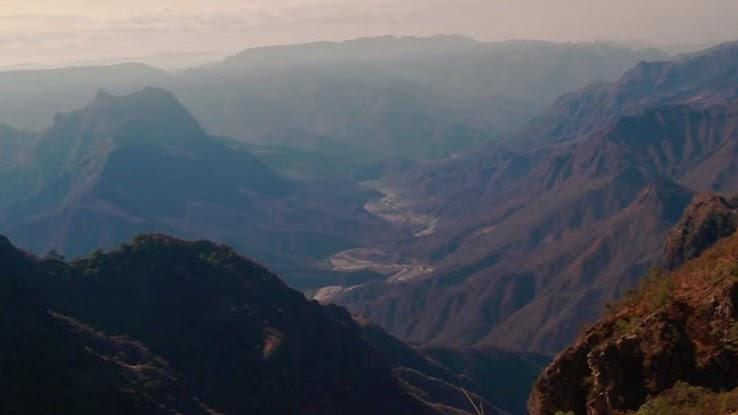 Copper Canyon can easily be accessed by train, bike, horse or via a simple (or maybe not-so-simple) hike. The most popular way to get there is by train, which runs along the main canyon, called Canyon Urique, between Chihuahua and Los Mochis. The breathtaking views at the top are certainly worth the ride.
La Paz
Located near Cabo San Lucas, La Paz offers incredible beaches along the Sea of Cortez. This sea is one of the most biodiverse places on Earth and is filled with wondrous marine life. That means swimming and diving with marine animals like sea lions and hammerhead sharks!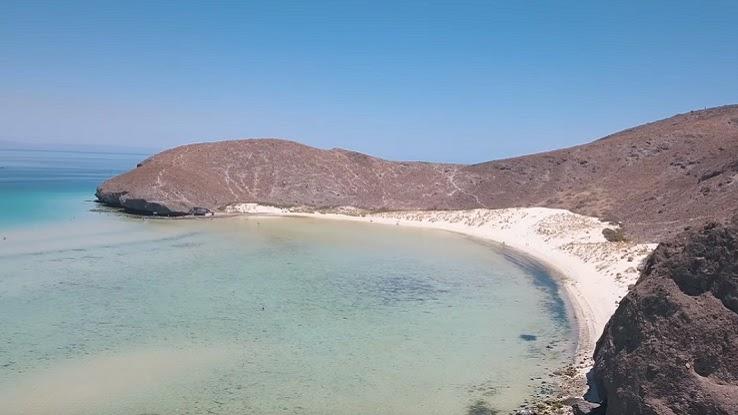 Another great highlight of La Paz is the whale watching adventures available in the area. However, you have to visit between January and March to take advantage of these excursions. There is also a grand museum, rightfully titled the Whale Museum, if you want to learn even more about these majestic creatures.
Mazatlán
The coastal city of Mazatlán is known as the Pearl of the Pacific, and you won't run out of things to do in the vibrant city. Of course, it has plenty of delicious cuisine at restaurants and at different street vendors, and the city's beautiful beaches are perfect for surfing and swimming.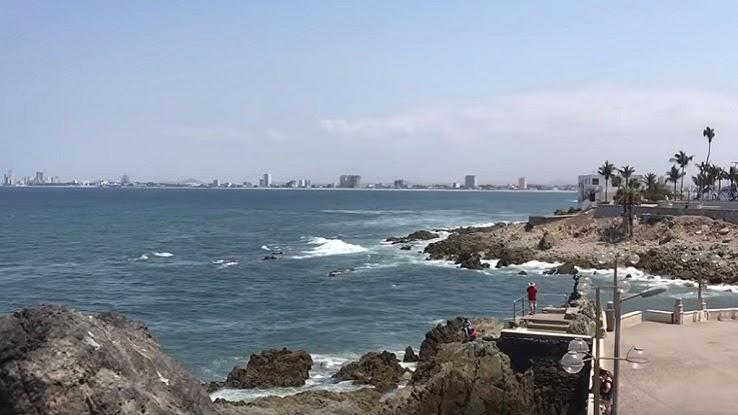 Many travelers don't know it, but there are huge carnival celebrations in Mexico, just like New Orleans and Rio de Janeiro. Mazatlán is the host city for one of the most famous carnival festivals. People flock to the city in February to enjoy fireworks, live music, a huge parade and other events.
Acapulco
Acapulco was once the most famous destination spot in Mexico. In the 1950s, many notable American figures like Frank Sinatra, Elizabeth Taylor and John F. Kennedy traveled there regularly, adding to the city's popularity. However, violence began to rage out of control throughout the city, which forced visitors to turn their attention to other areas.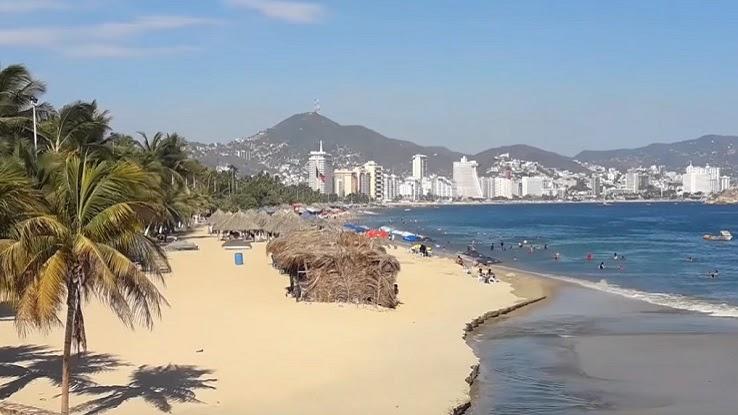 Now, the beautiful beaches are safe to visit again, and tourism has picked back up. The fun nightlife and restaurants along beaches like Playa Condesa often attract spring breakers, but there are also calmer beaches like Caleta y Caletilla that are perfect for traveling families.
Islas Marietas
Islas Marietas is certainly not a resort town. The group of small uninhabited islands is located off the coast of Mexico. However, that doesn't mean these islands aren't a perfect place for tourists to get in some sun and fun.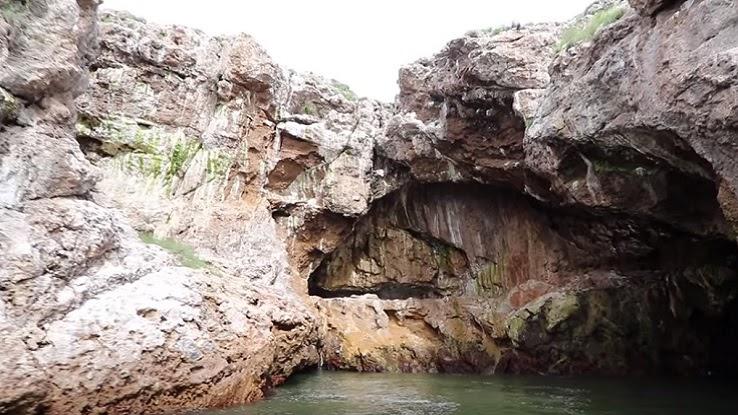 The islands have stunning caves and rock formations as well as a great amount of marine life. That makes Islas Marietas a popular place for swimming, snorkeling and scuba diving. The islands are considered a national park, and only select companies are allowed to transport visitors there to ensure the area does not become too crowded.
Huatulco
The small but pretty town of Huatulco is right by the Sierra Madre del Sur and close to 36 beaches and nine bays. The area allows tourists to tap into their adventurous side with offers of ATV tours, rappelling, white water rafting, zip-lining and hiking through Huatulco National Park.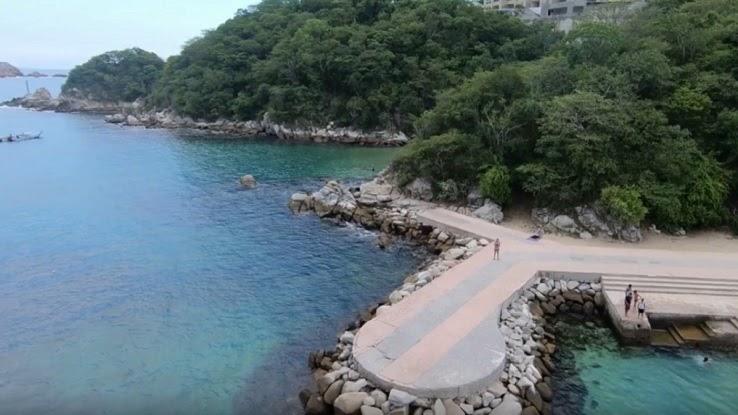 You can relax after a full day of activities at the Playa de San Agustin. With plenty of seafood restaurants, cafes and shops nearby, the quiet beach offers a nice getaway to swim, read or simply bask in the sun.
Ixtapa and Zihuatanejo
Ixtapa and Zihuatanejo are two gorgeous neighboring cities in the Mexican Riviera. The busy beaches of the area offer great spots for fishing and other water sports as well as oceanside golf courses and tennis courts. Tourists also enjoy horseback riding along the crystal blue waters of Playa La Ropa and Playa Linda.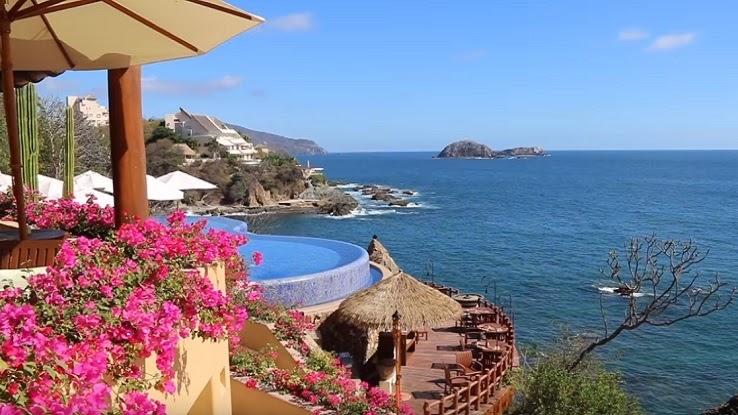 Another great highlight of the area is the local animal experience, Delfiniti. In the park, you can interact and swim with dolphins, receiving belly rides and kisses from these friendly and intelligent animals. It's certainly an experience you won't ever forget!
Playa Maroma
Playa Maroma is located in the heart of the Riviera Maya and serves as both a relaxing and adventurous vacation. The water is beautiful and refreshing at the beach, and there are plenty of activities. One of the highlights is an "ocean safari" with snorkeling, jet skiing and other water sports designed to showcase the area's marine life.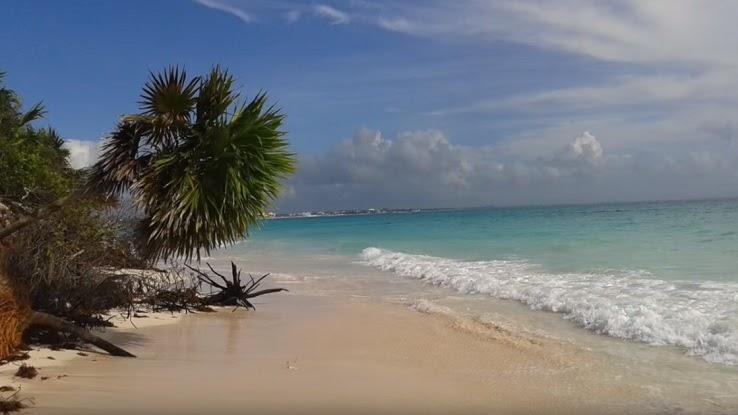 The beach also offers excellent dining, a swing bar and a big dining hall for main events at one of the main resorts. With 500-plus acres of beach and a rainforest, you can find more than enough beautiful pieces of nature at this beach.
Puerto Escondido
This beach, located near Huatulco, is a prime spot for surfing. Plenty of places in Puerto Escondido rent boards to experienced and beginning surfers and even provide some lessons for a reasonable price. If you prefer to stay dry, take one of the boat trips to view dolphins, turtles and whales or even do some deep-sea fishing.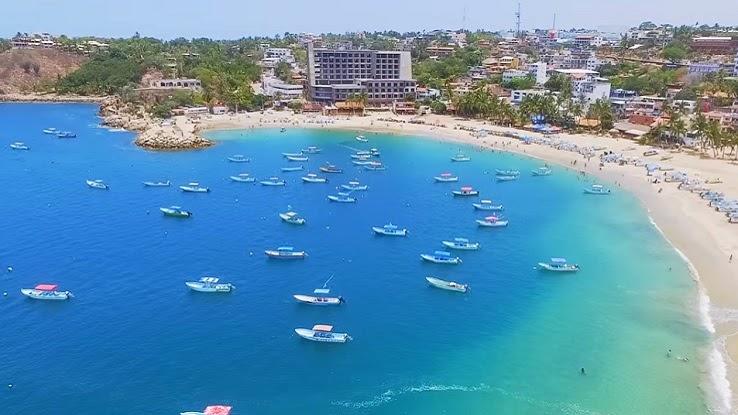 One of the biggest highlights of visiting Puerto Escondido is that tourists have the opportunity to release baby sea turtles. A few different companies offer this opportunity for as little as $2.50. That's a great price for a once-in-a-lifetime experience!
Morelia
The colonial town of Morelia is a beautiful place to visit and learn more about the history of Mexico. Founded in 1541, the historic city has more than 200 well-preserved buildings that date back hundreds of years. Visitors who love architecture are sure to enjoy touring this city.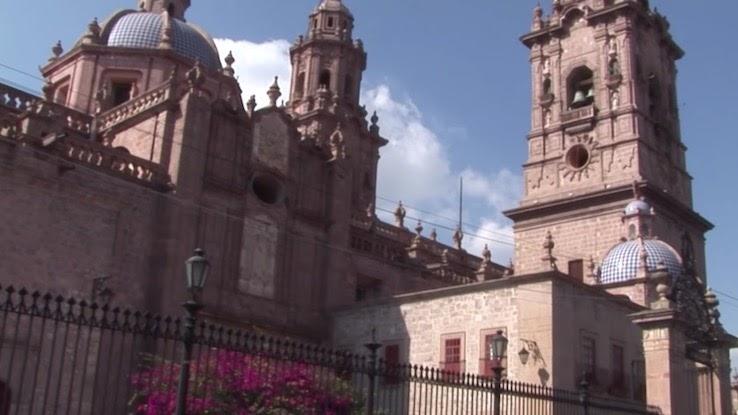 One main attraction of the town is the Plaza de Armas, a public square filled with restaurants and shops for tourists as well as statues of Mexican figures and gardens. Other attractions to check out include the Morelia Cathedral and the Morelia Aqueduct, which was once the city's main source of water.
Izamal
Izamal was once one of the mightiest Mayan cities, but it was colonized in the mid-16th century, leading to the loss of some of its historic monuments. Nonetheless, other historic sites are still there for visitors to see, including the Convento de San Antonio de Padua, a Baroque monastery, and the Temple of Kabul.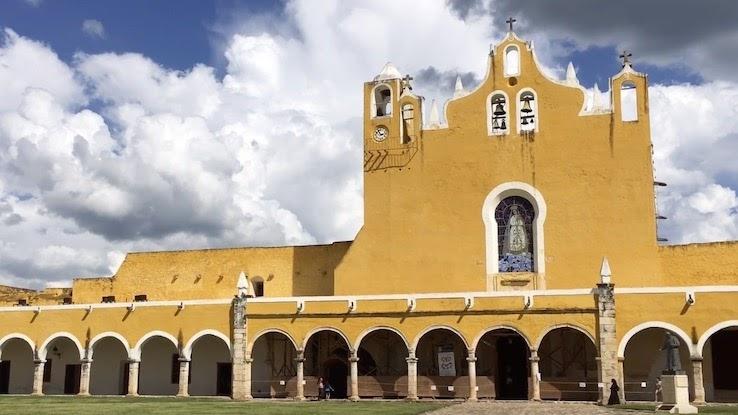 A lot of the architecture of the town is colorful and picturesque. If you're feeling touristy, pay a visit to Izamal's main plaza, Parque Itzamna, which has several cafes, ice cream shops and taquerias filled with tasty treats.
Isla Mujeres
A Mexican island in the Caribbean Sea, Isla Mujeres is a calm, beautiful paradise across the Bahia de Mujeres near Cancún. Although it's certainly not as busy as Cancún, this island still offers a lot of activities, including water sports, shopping and exploring.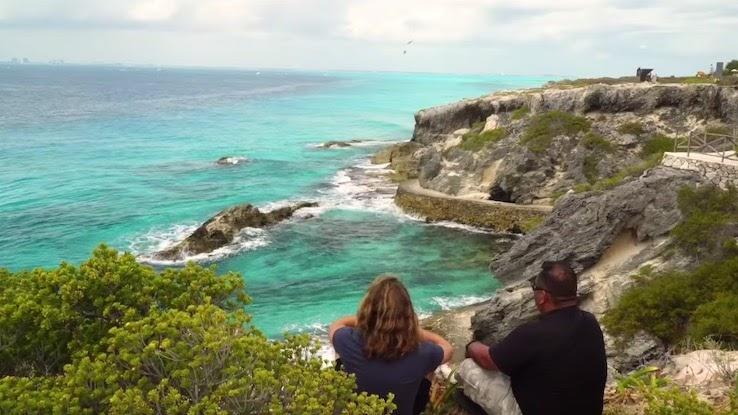 A highlight of this island is the MUSA Underwater Sculpture Museum, a creative project designed to counteract the effects of climate change on the oceans. There is also a turtle sanctuary nearby that houses a variety of marine life, including tropical fish, seahorses and manta rays.
Guadalajara
Guadalajara, a city in western Mexico, is the second-largest city in the country. It's known throughout the country — and beyond — for its tequila and mariachi music. The city effortlessly combines traditional and modern aesthetics, staying true to cultural practices while developing modern technology and software.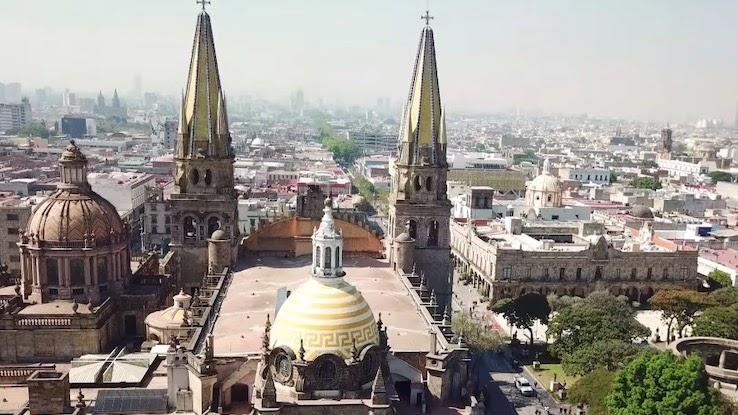 The city is famous for its historic museums and theaters, but it's also a place to party with the locals at numerous bars. Various festivals take place throughout the year, including the International Mariachi Festival featuring parades and free concerts with world-renowned mariachi musicians.
Mérida
Centrally located within the Yucatán Peninsula near the Gulf of Mexico, Mérida has a unique heritage. The city maintains the historical traditions of the Mayan civilization and the customs from Spanish conquistadors who began colonizing the area in the 16th century.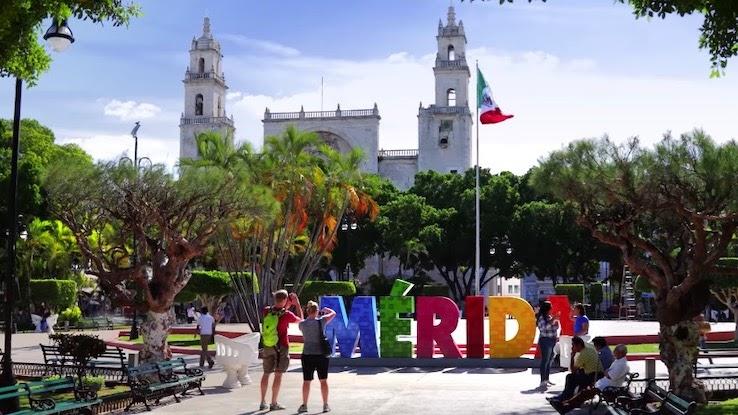 It boasts stunning archaeological sites and architecture, including the San Ildefonso Cathedral, one of the oldest churches in Latin America. Multiple museums are also scattered around the area, including the Gran Museo del Mundo Maya de Merida that highlights the Yucatán's ancient history and colonization.
Chichén Itzá
The ruins of the ancient Mayan city of Chichén Itzá attract at least 3,500 visitors a day. In the high season, that number can climb as high as 8,000 daily visitors. Wow! The area is one of the new seven wonders of the world and one of Mexico's top attractions.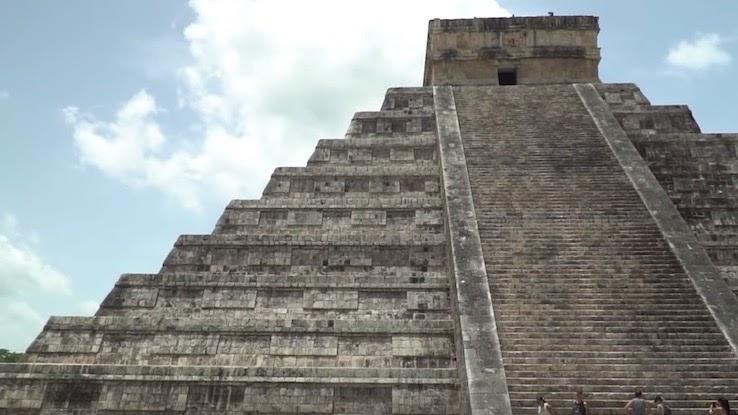 The stepped pyramids, temples and stone structures draw people in as they walk with guides to learn about the history of the city. The site also has stands and shops near the entrance of the ruins where tourists can buy T-shirts, wood carvings, figurines and other souvenirs to take home.
Akumal
Located on the coast of Mexico's Yucatán Peninsula, the small resort town of Akumal is surrounded by white sand beaches. It's a popular destination for spotting marine life, and many tourists take advantage of the opportunity to snorkel with sea turtles.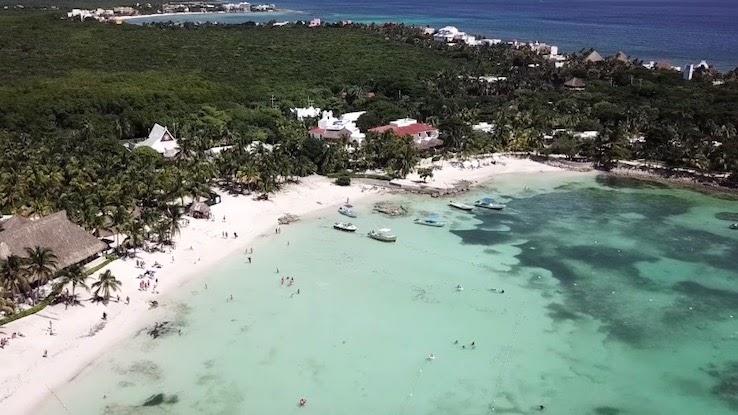 Akumal also has two popular cenotes, Gran Cenote and Yal-ku Lagoon, where tourists can swim, dive and snorkel. Restaurants and bars are limited in the area, but the ones that are there offer tasty food and drinks. The only caveat is that many of these places are cash only with few working ATMs, so you should carry pesos or American dollars if you want to indulge.
Isla Holbox
Isla Holbox is a small island on Mexico's Yucatán Peninsula in the Gulf of Mexico. It's a quiet, laidback gateway with pristine undeveloped beaches, but it has nice restaurants with delicious Mexican food and hotels that are perfect for smaller budgets. You can also enjoy all the street art throughout the island.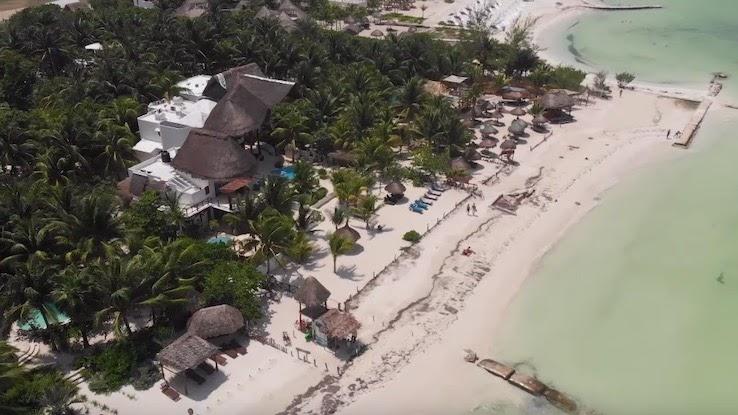 Tourists can dive into the water to see native marine life as well as 150-plus birds on dry land. Note that paved roads are in short supply in the area, so most people get around on bikes or golf carts. It's easy to walk to nearby attractions and restaurants as well.
Todos Santos
Todos Santos is on the Pacific coast of Mexico's Baja California Peninsula. The small town is a quiet destination for people who aren't into the party scene and who just want a relaxing vacation without a lot of noise.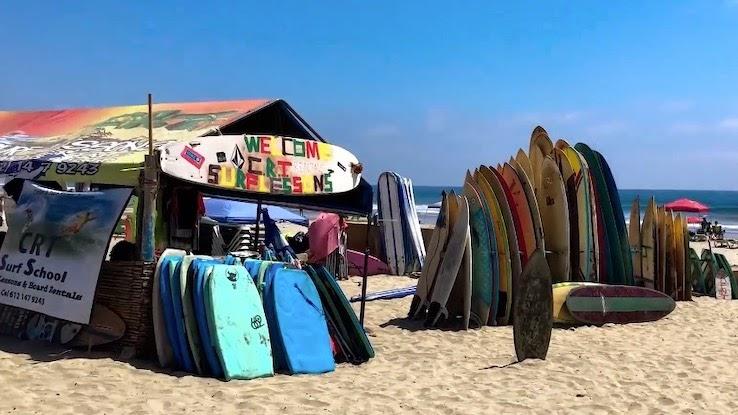 The area has various hotels, restaurants with international cuisine and mainstream shops as well as beautiful art galleries and shops that feature local artists. The activities include surfing, swimming, snorkeling and even shell collecting. The annual festivals in the area include the Festival de Cine and the Todos Santos Music Festival.