Looking at the Life and Legacy of Anthony Bourdain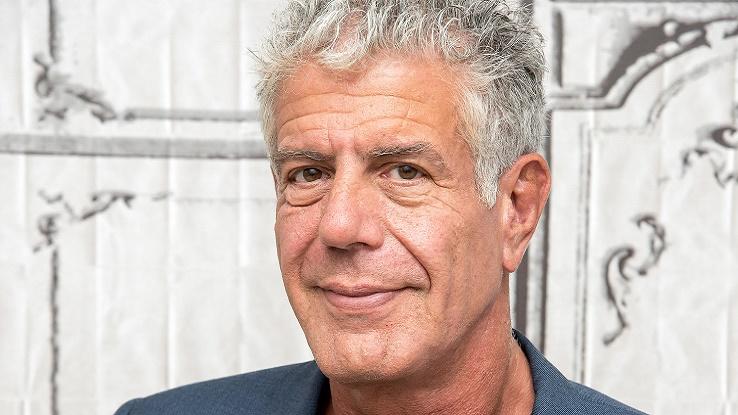 Viewers and fans were shocked to hear of the tragic passing of celebrity chef and TV host Anthony Bourdain in 2018. During his time entertaining foodies here on Earth, Bourdain impacted many lives by showcasing cultures and cuisines from all over the world.
Read on to discover more about Bourdain's highs and lows and learn how a raw oyster changed the trajectory of his life. Here's a look at the life and legacy of Anthony Bourdain.
Humble Beginnings
Born on June 25, 1956, in New York City, the celebrity chef and travel documentarian was raised in suburban New Jersey. He grew up loving literature and rock music. The weird combo makes sense when you realize his mother was a copy editor for The New York Times and his dad was a music executive at Columbia Records.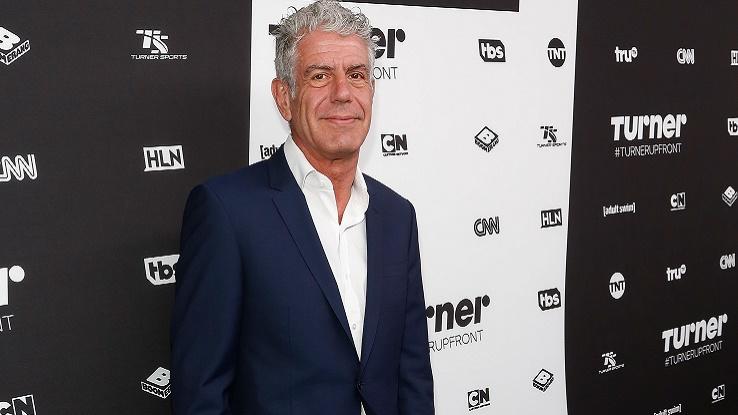 As a child, Bourdain fell in love with food during family trips to France where his grandparents lived. It was his travels abroad at a young age that allowed him to become increasingly adventurous about trying new dishes. After tasting his first oyster, Bourdain knew that food was his calling.
Love of Comics
Before discovering his passion for food, Bourdain wanted to be a comic book artist. He could draw, so he tried illustrating graphic novels for publication in the 1970s. Unfortunately, the publishers didn't believe he was good enough to actually be published.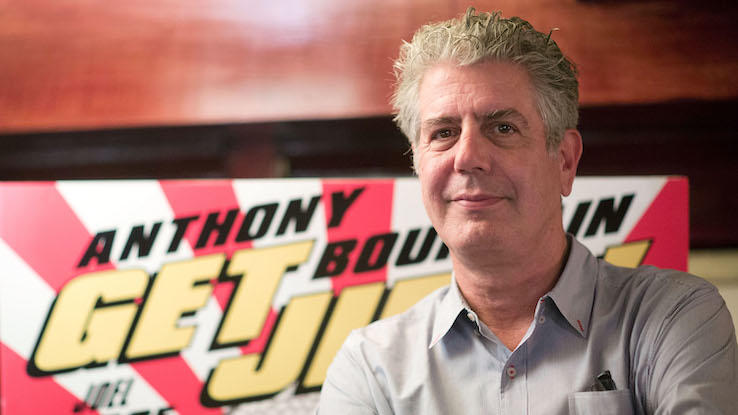 Although he went on to focus on food and travel, Bourdain never actually gave up on his love of comics. In 2011, he co-wrote a graphic novel called Get Jiro!, which focused on a futuristic Los Angeles where people literally kill for a seat at the best restaurants. He released a prequel to the novel, Hungry Ghosts, in 2016.
Getting His Start
In his teens, Bourdain got his start in the kitchen, but it wasn't working as a chef. He worked as a dishwasher at the legendary Lobster Pot restaurant in a tiny town on Cape Cod. He learned the hard way that he had to move quickly while still making sure the dishes came out spotless.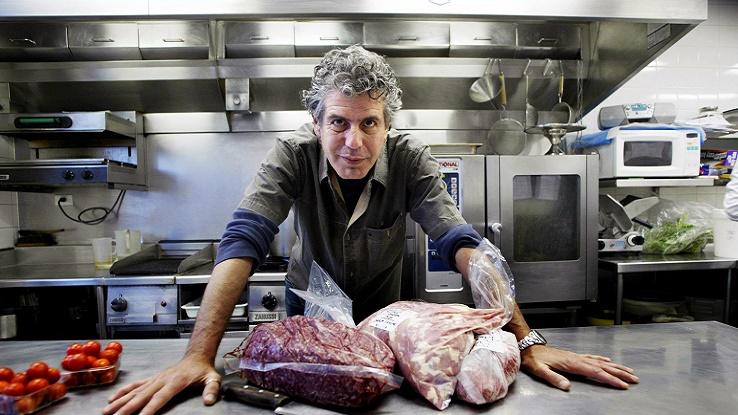 Bourdain eventually moved on to dunking fries at the restaurant and was elated at the promotion. He later spent his vacations working in kitchens at various seafood restaurants in Provincetown, Massachusetts, before going to culinary school and graduating from The Culinary Institute of America in Hyde Park in 1978.
Battles with Addiction
Unfortunately, while continuing to work in Provincetown in his early 20s, Bourdain became addicted to heroin and experimented with crack cocaine. The addiction took the chef to a pretty low point in his life.
Bourdain admitted on a Reddit AMA chat that he was "selfish, larcenous, druggy, loud, stupid, insensitive and someone you would not want to have known." He also shared on a Reddit board that he found himself "combing the shag carpet for paint chips in the hope that they were fallen crack bits" and "smoking them anyway." He managed to kick his heroin habit in the 1980s.
Working His Way Up
After getting away from drugs, Bourdain spent the rest of his 20s, 30s and 40s working his way up through the ranks at various restaurants in New York City. He worked at Supper Club, One Fifth Avenue and Sullivan's, among others.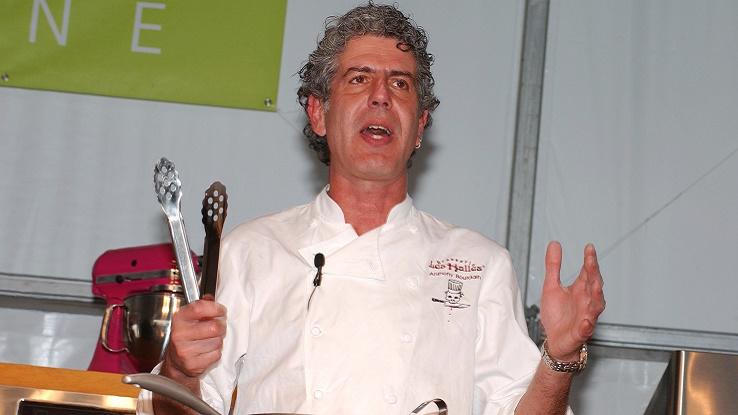 In 1998, Bourdain became executive chef at Brasserie Les Halles in Manhattan, which also had locations in Miami, Tokyo and Washington D.C. When he retired from the restaurant, he still maintained a great relationship with everyone there and was known as the restaurant's "chef at large." Les Halles closed in 2017 after the owners filed for bankruptcy.
Kitchen Confidential
At the turn of the new millennium, life completely changed for Bourdain. He shot to superstardom after the release of his nonfiction book Kitchen Confidential: Adventures in the Culinary Underbelly. The book served as a continuation of a very popular article Bourdain wrote for The New Yorker in 1999.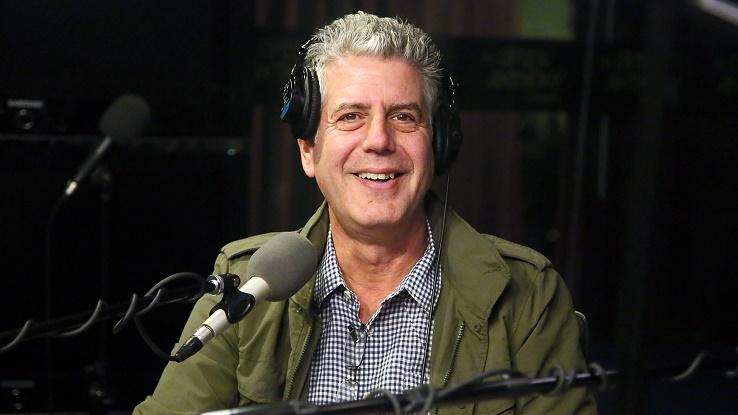 It was Bourdain's professional memoir, and it also took a behind-the-scenes look at restaurant kitchens. It quickly became successful and catapulted the chef's career to an entirely different level. The book was credited with revolutionizing the entire genre of food writing and was even adapted into a short-lived sitcom starring a younger Bradley Cooper.
A Cook's Tour
The success of Kitchen Confidential sparked a second book titled A Cook's Tour: Global Adventures in Extreme Cuisines. This book focused on exotic food and his travel exploits around the world. It also led to the development of a television show by the same name on the Food Network.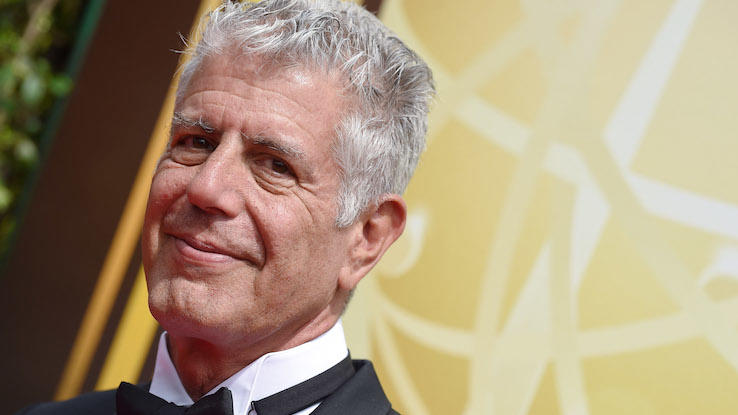 Two seasons were created for the show, and it ran between 2002 and 2003, allowing Bourdain to experience the culture and food of exotic countries and cities around the world. The show ended after he had a falling out with the Food Network over creative differences. However, the end of that relationship led to another travel show on another network.
No Reservations
After his fallout with the Food Network, Bourdain sold footage he shot with Spanish chef Ferran Adria to the Travel Channel. That footage became the pilot episode of his show with the network called No Reservations.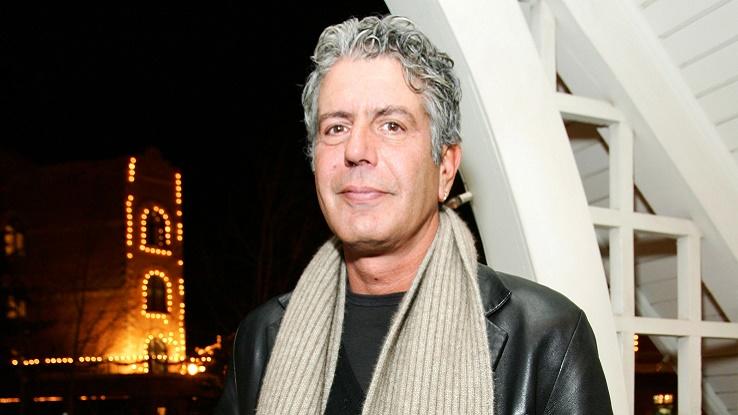 The travel and food show had a similar format and content as A Cook's Tour, with Bourdain exploring local culture and cuisine around the world. The show aired on the Travel Channel in the United States and on Discovery Travel & Living internationally for nine seasons between 2005 and 2012. In both 2009 and 2011, the series won the Emmy for Outstanding Cinematography for Nonfiction Programming.
Becoming a Dad
In 2007, Bourdain and his second wife, Italian mixed martial artist Ottavia Busia, welcomed their daughter, Ariane. Ariane's birth made Bourdain rethink a lot of his past life decisions. "In retrospect, I don't know that I would do that today — now that I'm a dad or reasonably happy," Bourdain told People when talking about jumping off cliffs into the water for the Travel Channel.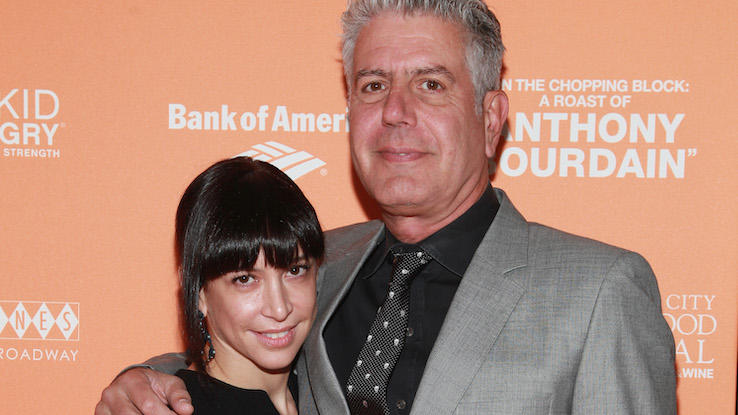 Busia was featured often on No Reservations, including on an episode filmed on her native Italian island of Sardinia. Unfortunately, Bourdain's busy travel schedule eventually led the couple to separate — much as it had with his first marriage.
Giving Up Cigarettes
Although Bourdain gave up drugs in his early 20s, it was common to see him smoke cigarettes through most of his career. In fact, during an episode of A Cook's Tour, chef Thomas Keller prepared a special "coffee and cigarettes" break in the middle of a 20-course tasting menu. The dish was a coffee and tobacco-infused custard paired with a foie gras mousse.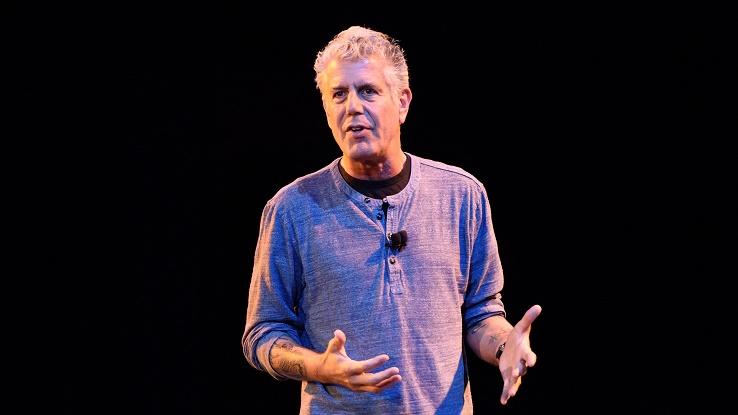 After the birth of his daughter, Ariane, Bourdain decided to quit smoking cigarettes and commit to a healthier lifestyle. He did continue to drink alcohol occasionally, although he later told the Boston Herald that he didn't actually drink that much anymore.
Budding Novelist
Although his passion was food, Bourdain also dedicated time to writing. In 1985, he attended a writing workshop organized by editor Gordon Lish to learn how to hone his craft. In 1990, he received an advance from Random House to write a crime novel that takes place in the restaurant world. Titled Bone in the Throat, the book was released in 1995.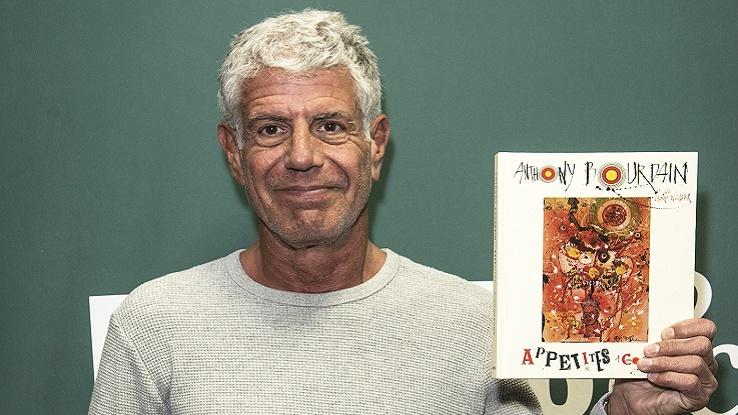 The follow-up novels Gone Bamboo and Bobby Gold soon followed. The novels weren't huge successes and eventually went out of print. However, they resumed publication following the success of Bourdain's later non-fiction books and cookbooks.
His Own Publishing Line
Beginning in 2011, Bourdain received his own publishing line with the HarperCollins imprint Ecco Press. It was appropriately called Anthony Bourdain Books and released nonfiction titles "by people with strong voices who are good at something and speak with authority," according to the HarperCollins website. The books were specifically curated by Bourdain himself.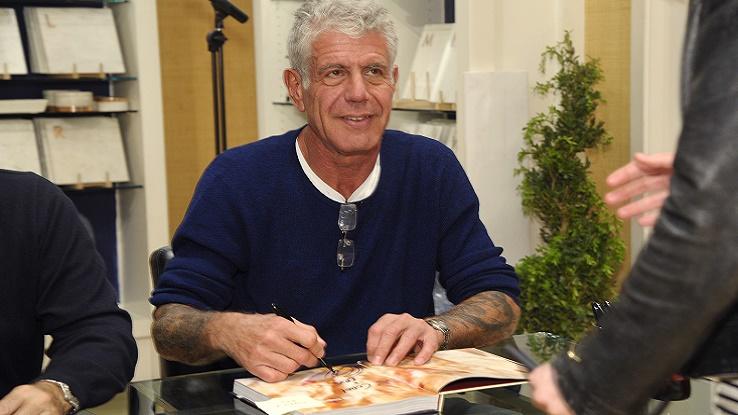 A few titles released under the imprint include L.A. Son by Roy Choi, The Prophets of Smoked Meat by Daniel Vaughn and Grand Forks by Marilyn Hagerty. After Bourdain's shocking death, HarperCollins announced the imprint would be discontinued once all contracted books had been released.
Writer for Treme
Bourdain signed on as a television writer for David Simon and Eric Overmyer's post-Katrina, New Orleans-based series Treme, which aired on HBO. As part of the staff, Bourdain was responsible for the series' restaurant-centric storylines, which often included cameos from real-life celebrity chefs such as Emeril Lagasse, Eric Ripert and Tom Colicchio.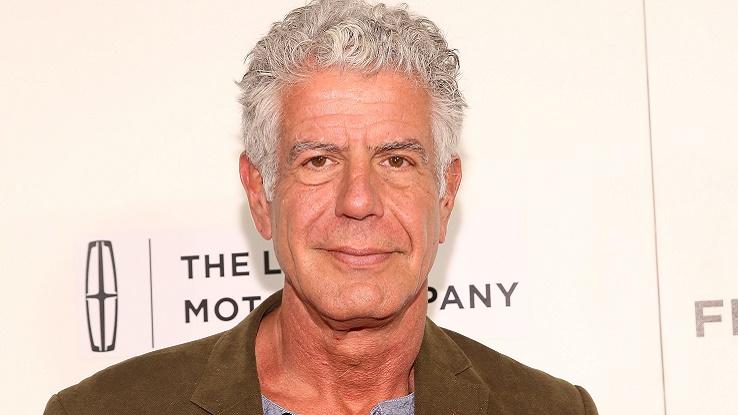 Bourdain was already a fan of Simon, having been very impressed by Simon's previous work on the Baltimore crime series The Wire. "I've said many times, and believe it absolutely, that The Wire was the single greatest achievement of the television medium," Bourdain said to The Times-Picayune.
Winning Awards
Bourdain won many nominations and awards for his cooking, books and television shows. In 2001, he was named Food Writer of the Year by Bon Appétit magazine for Kitchen Confidential. A year later, A Cook's Tour was named Food Book of the Year by the British Guild of Food Writers.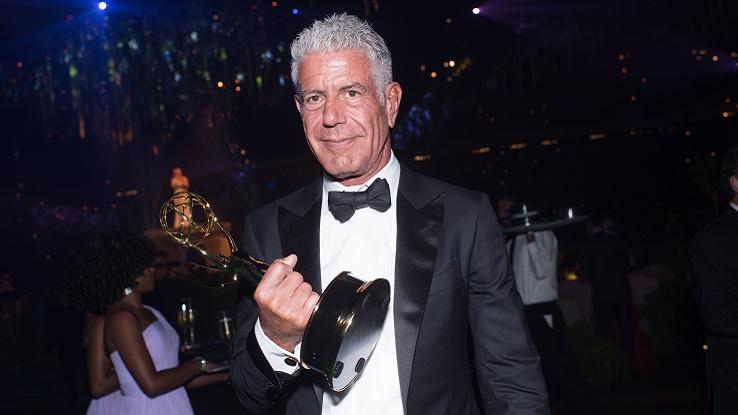 The Beirut episode of Anthony Bourdain: No Reservations, which documented the experiences of Bourdain during the 2006 Israel-Lebanon conflict, was nominated for an Emmy Award in 2007. In 2012, Bourdain was awarded an honorary Clio Award, which is awarded for changing the world by encouraging people to think differently.
Other Appearances
The television host had plenty of other gigs and appearances outside of his own shows. Between 2012 and 2017, he served as narrator and executive producer for several episodes of the award-winning PBS series The Mind of a Chef. He also served as an executive producer and judge for the cooking competition show The Taste.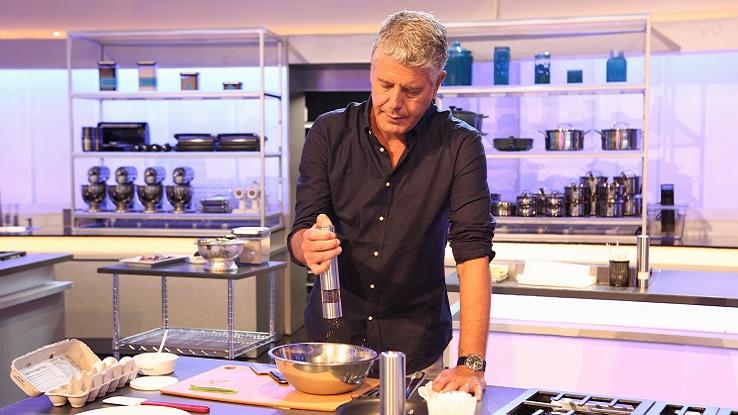 Bourdain famously appeared five times as a guest judge on Bravo's Top Chef, and he made appearances on The Simpsons and the 2015 film The Big Short. Outside of food-based projects, he hosted Raw Craft, a series of short videos released on YouTube about various artisans who produce craft items made by hand.
Entering Parts Unknown
In May 2012, Bourdain announced he would be leaving the Travel Channel to work on other ventures. This move was mainly due to his frustration with the channel's new ownership and their use of his voice and image "as if he were endorsing a car brand."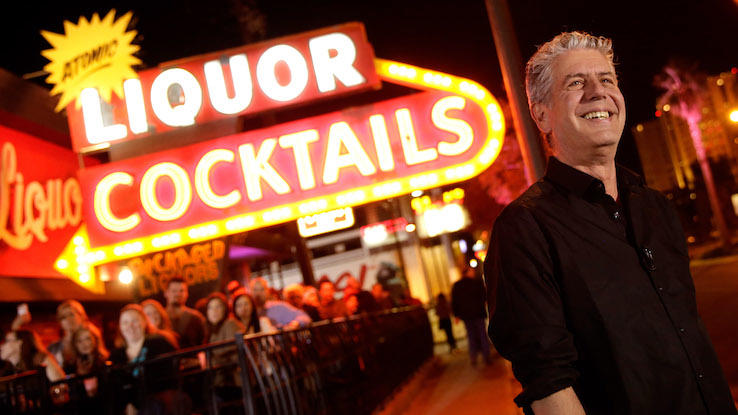 The chef went on to host Anthony Bourdain: Parts Unknown for CNN beginning in April 2013. Much like his previous shows, Parts Unknown highlighted other cuisines, cultures and politics. Some of the locations visited included Libya, Tokyo, Nigeria, Jamaica, Armenia, Texas, Turkey and Ethiopia. President Barack Obama was even featured on an episode filmed in Vietnam that aired in September 2016.
All Seven Continents
Many people don't get to travel outside of their home countries, let alone to all seven continents. Bourdain was lucky, and extensive traveling over the course of his career had taken him to every continent to explore different cultures. Yes, even Antarctica.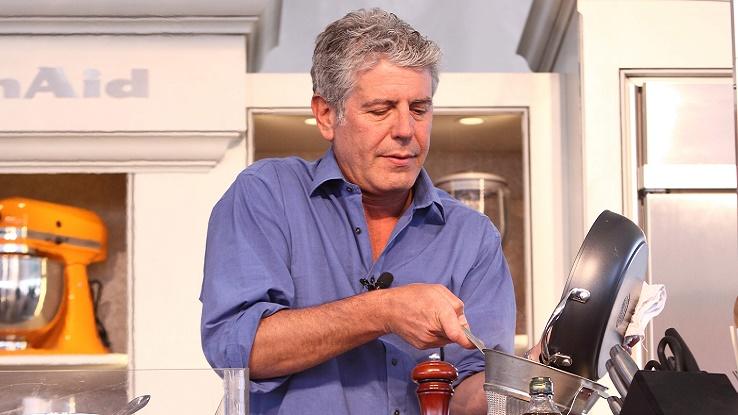 In 2017, Bourdain and his crew were invited by the National Science Foundation to visit remote Antarctica to film an episode of Parts Unknown. In preparation for the long trip and arduous conditions, Bourdain had to undergo rigorous medical exams, but it was worth it. Even in frigid (but beautiful) Antarctica, he enjoyed stew, grilled Mahi sticks and shrimp marinated in chili sauce, among other dishes.
The Bourdain Market
While traveling the world for his shows, Bourdain always loved the large food markets in many of the locations. He wanted to develop an experience like that of his own. The TV host led efforts to create a huge food hall, tentatively (and appropriately) named Bourdain Market, on Pier 57 on Manhattan's West Side.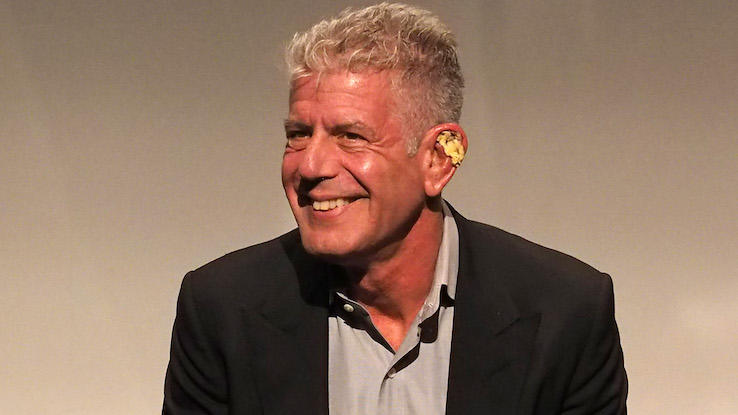 The ambitious plan included recruiting some of Bourdain's personal favorite food vendors from around the world. Unfortunately, the opening of the market was canceled in late 2017 due to lease difficulties and visa issues for prospective vendors.
Questionable Foodie Tricks
When traveling, most people visit travel sites to find good places to eat. Well, Bourdain had his own clever trick. He encouraged fellow foodies to "provoke nerd fury online" by visiting foodie websites with discussion boards.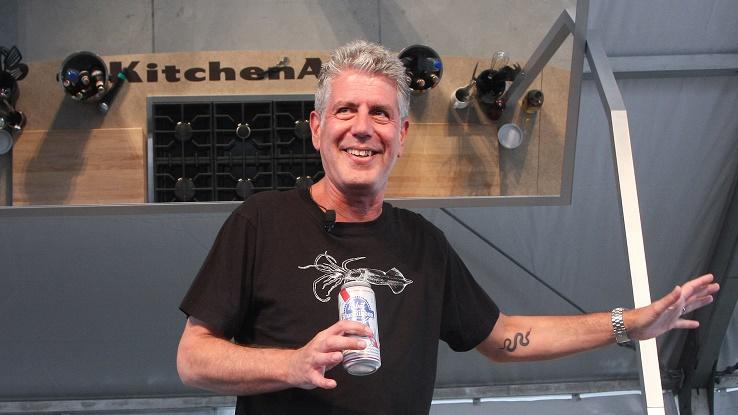 "Let's say you're going to Kuala Lumpur," he shared in an interview with Esquire. "Just post on the Malaysia board that you recently returned and had the best rendang in the universe and give the name of a place, and all these annoying foodies will bombard you with angry replies about how the place is b——t and give you a better place to go." An interesting tactic, to say the least.
The Practice of Jiu-Jitsu
Fans who regularly watched Bourdain knew that the TV host was in pretty good shape. You have to be healthy to have the energy and strength to constantly travel all over the world. Bourdain had an incredible exercise routine that helped with that.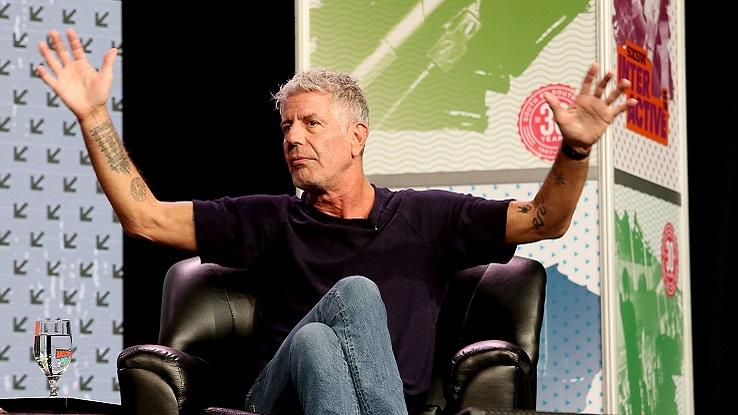 In some episodes of Parts Unknown, viewers got to see Bourdain practicing martial arts, specifically the Brazilian form known as jiu-jitsu. The host practiced the martial arts form, no matter where he was. If he was in New York, then he trained at the Renzo Gracie Academy — one hour of private training and another hour and a half with students.
Fighting for What's Right
Bourdain regularly used his platform to speak on human rights issues. He was one of the first supporters of the Human Rights Campaign Chefs for Equality amicus brief in the Masterpiece Cakeshop Supreme Court case. In 2014, he also worked with the Human Rights Campaign on its Americans for Marriage Equality campaign.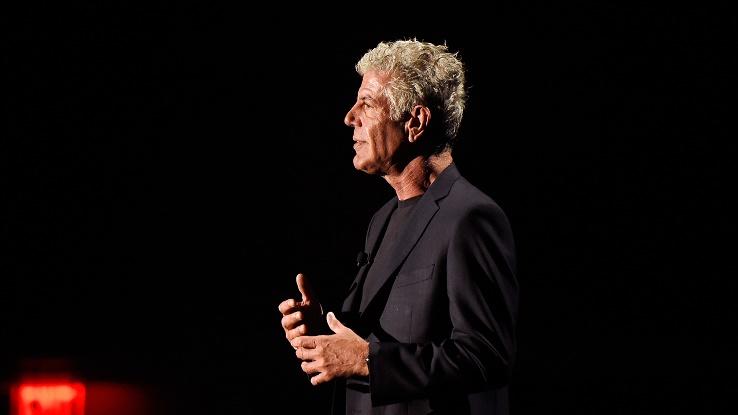 The host was also an advocate for Spanish-speaking immigrants from Mexico, Ecuador and other Central and South American countries who found work in U.S. restaurants. He spoke up about their role as the backbone of the country's restaurant industry, calling them talented and invaluable, in spite of being underpaid and undervalued in many cases.
His Favorite Place
Bourdain traveled to many places over the course of his life, but one city always had his heart — Tokyo. He took his first trip to the Japanese city in 1998 when he was still working at Les Halles and wasn't famous. He was overseeing the opening of a new location there, and he fell in love with the city's culture and cuisine.
"I love Tokyo. If I had to eat only in one city for the rest of my life, Tokyo would be it," Bourdain once wrote. "It's that densely packed, impenetrable layer cake of the strange, wonderful and awful that thrills."
Where He Refused to Go
For a man who has traveled to the biggest cities and the most remote places, Bourdain had one country that was in his "No Fly Zone." It wasn't an outrageous or scary location. In fact, tourists go there all the time. The one place on his list where he simply refused to go was Switzerland.
The TV host couldn't explain it, but he had a morbid fear of everything Swiss. Strangely, everything from Alpine vistas to Swiss cheese frightened him. In an interview with Conan O'Brien, he joked that the irrational fear stemmed from a repressed memory involving The Sound of Music.
Likes and Dislikes
As a top chef and taster of cuisine from all over the globe, Bourdain knew what he liked and what he despised when it came to food. Interestingly, he loved macaroni and cheese from fast food joints as well as meals from Shake Shack, KFC and Popeyes.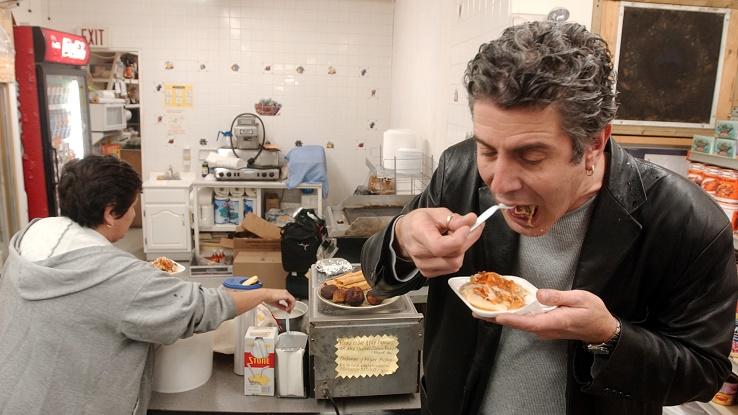 Bourdain admitted that he absolutely hated Iceland's traditional rotten shark dish that he tried while there. He couldn't fathom ever going to McDonald's for any reason, and he didn't trust the restaurant's beloved McNuggets. The chef also couldn't stand people jumping on the bandwagon with food trends like pumpkin spice, juice cleanses and gluten-free (for reasons other than gluten intolerance).
A Moment of Vulnerability
Although Bourdain seemed to be on top of the world when it came to his life, the TV host was wrestling with inner demons. Fans got an inside glimpse during an episode of Parts Unknown that aired in November 2016.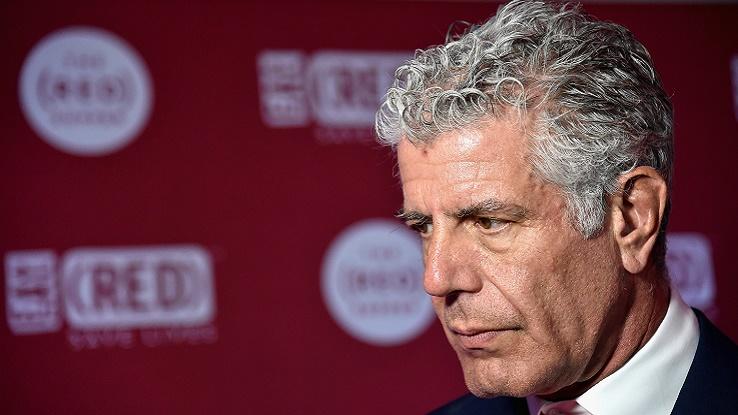 While in Buenos Aires, he went to a psychotherapist and revealed, "I should be happy. I have incredible luck. I'd like to be able to look out the window and say, 'Yay, life is good,'" Bourdain said to his therapist. He even mentioned that the smallest things — like a bad airport hamburger — could trigger "a spiral of depression that can last for days."
Price of Fame
Over time, those who knew Bourdain and worked with him closely could see that fame was taking a toll on him. People on his crew recognized that the host began to change as he became more and more popular. He didn't have time to really enjoy anything, and he always had to move quickly to get new content for the show.
Not getting the chance to really dive in and get to know the people behind the food was making Bourdain miserable. His crew noticed that he began to stay in and order room service instead of going out at night with them.
Shocking News
In early June 2018, Bourdain was working on an episode of Parts Unknown in Strasbourg, France. He was traveling with his friend Éric Ripert, who became worried when Bourdain missed dinner and breakfast.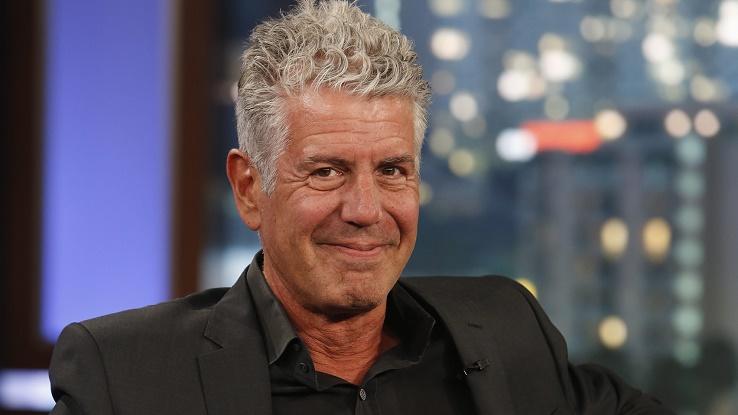 Bourdain was ultimately found dead of an apparent suicide by hanging in his room at Le Chambard hotel in Kaysersberg. The TV host was 17 days short of his 62nd birthday. Fans and those close to him were shocked to hear the news. Bourdain's mother, Gladys Bourdain, told The New York Times: "He is absolutely the last person in the world I would have ever dreamed would do something like this."
Paying Tribute
After the news of Bourdain's death circulated through the world, fans, celebrity chefs and other notable figures paid tribute to the chef and TV host in various ways. Among them were fellow chefs Andrew Zimmern and Gordon Ramsay. Fans gathered for vigils outside Bourdain's now-closed former place of employment, Brasserie Les Halles.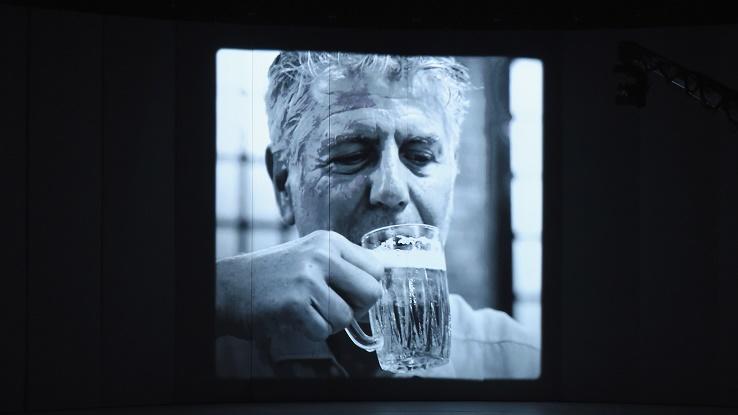 CNN issued a statement, saying that Bourdain's "talents never ceased to amaze us, and we will miss him very much." The network also aired a tribute program to Bourdain entitled Remembering Anthony Bourdain. A year after Bourdain's passing, The Culinary Institute of America (CIA) established a scholarship in his honor.
Exaggerated Net Worth
When the contents of Anthony Bourdain's will were made public, people were shocked at the host's reported net worth. Although estimates previously put his net worth at somewhere around $16 million, his will totaled only $1.2 million. Bourdain himself had once admitted that his reported net worth was highly overstated.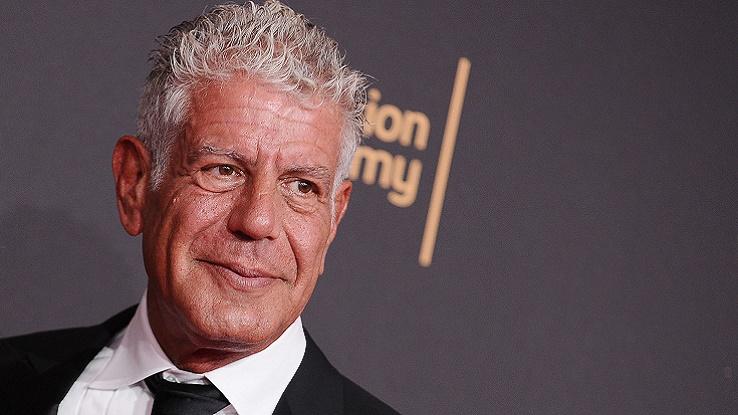 However, the chef did place assets into a trust that doesn't have to be disclosed to the public. He was also pretty frugal on his travels, so it can be assumed he had more money stashed away. Bourdain left most of his money to his beloved daughter, Ariane Busia-Bourdain.
A Fitting Farewell
Shooting for season 12 of Parts Unknown was in progress when Bourdain passed away. In August 2018, CNN announced that it would broadcast a final posthumous season of Parts Unknown as a tribute to the TV host. With a premiere date of September 23, 2018, the episodes featured Bourdain traveling in Kenya, Spain, Indonesia and Texas.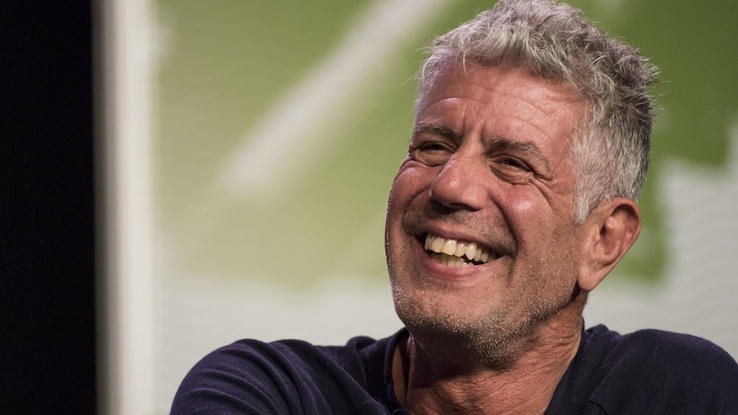 Only the first episode — Bourdain's trip to Kenya — was fully completed with his own narration. Four of the season's episodes were completed with narration and additional interviews with guests. The other two episodes were retrospectives that provided an in-depth look at the show's production