Stunning Travel Photography Accounts on Instagram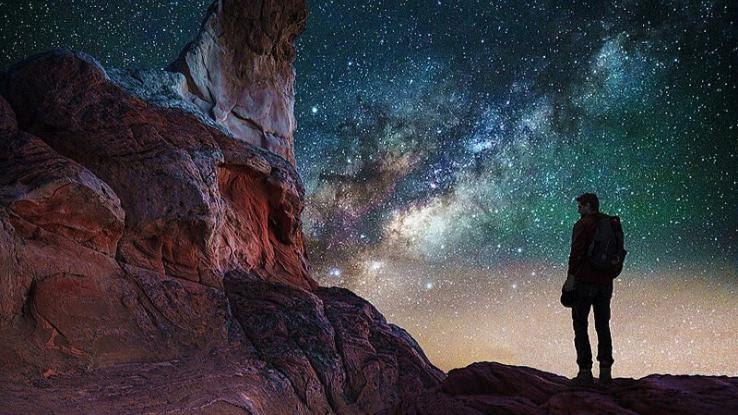 If you love great photography or travel, then check out these incredible travel photographers you can follow on Instagram. Here you'll find some of the world's top travel bloggers, adventurers and wildlife photographers, all of whom share their work feely on social media.
Get ready to send your wanderlust into overdrive as these talented photographers take you to some of the most beautiful locations around the world. Whether you love sunlit beaches or climbing the tallest mountains, there is something for everyone.
@ExpertVagabond
Matt Karsten has been traveling the world and blogging about his adventures full-time for nearly a decade. Along the way, he's shared plenty of gorgeous photographs from countries all over the world on his Instagram feed. From the Northern Lights of Iceland to epic road trip scenes from the United States, you'll find a bit of everything on his account.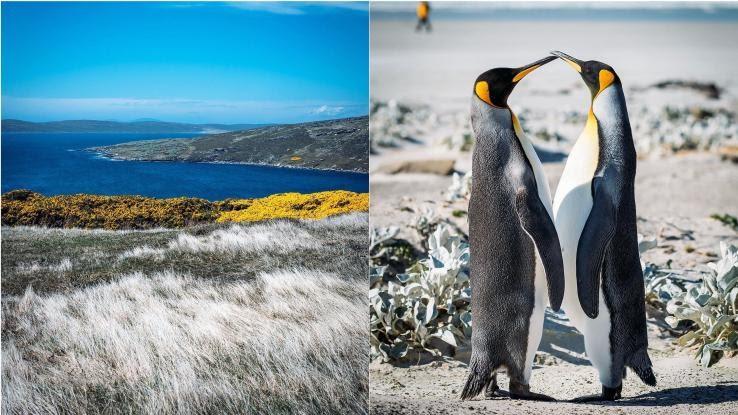 You can also check out his Instagram-linked travel blog for travel tips, YouTube videos and the stories behind his photos. You'll always have a great time trying to guess where he'll end up next!
@travisburkephotography
Travis Burke is not only an incredible adventure photographer, but he's also lucky enough to make a living doing what he loves. After converting an old campervan into an adventure-mobile, he's spent over three years now traveling the country. Along the way, he's taken some stunning photos.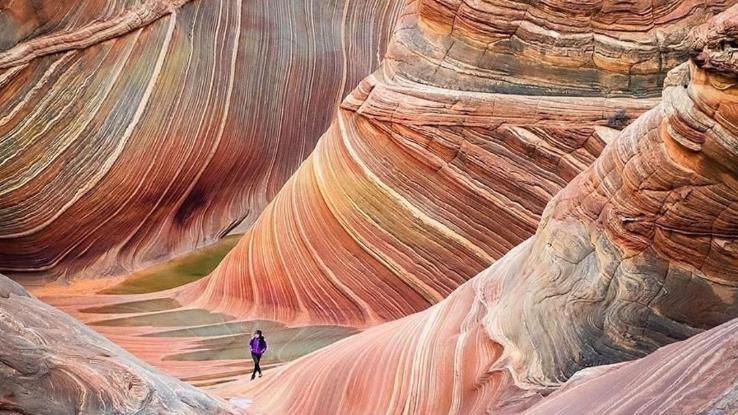 His Instagram feed features breathtaking adventure photos of his extreme feats and the beautiful landscapes he sees along the way. If you love to live life on the edge or find yourself feeling the call of the open road, then you're sure to love following him on his epic adventures.
@Gettingstamped
Hannah and Adam, the couple behind @Gettingstamped, are Wisconsin natives who decided to live out the kind of travel fantasies that most of us only dream about. Leaving the 9-5 behind, they hit the road and have now traveled to 80 different countries around the world.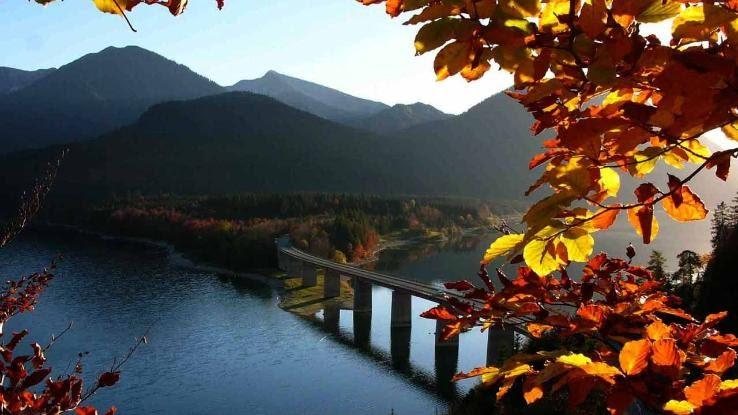 Throughout their feed, you'll find gorgeous beaches, amazing landscapes and plenty of adventure. Also, be sure to check out the couple's website for the stories behind their photos. They also feature plenty of great travel advice and tips for visiting a variety of countries around the globe.
@nois7
If you're interested in photography as an art form, then Robert Jahns, aka @nois7, should be at the top of your list of photographers to follow. Robert has become renowned as one of the top modern digital artists in the world, and as soon as you feast your eyes on his work, it's easy to see why.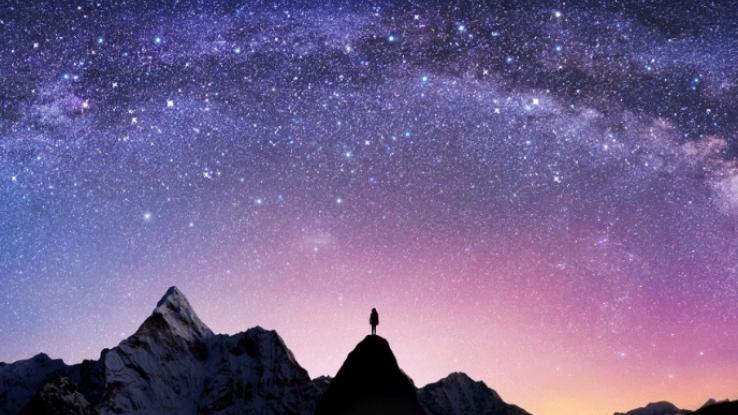 He travels the world capturing gorgeous scenes that blend people, nature and buildings in unique and surreal ways. With a mixture of Photoshop and photography, he produces dream-like scenes that will take your breath away.
@scottjonphotography
Scott Jon is another great photographer who captures the artistry of nature in masterful detail. The Australia-based photographer has a knack for shooting landscapes in a way that makes them look otherworldly. His Instagram feed features lots of cool aerial shots that are unlike anything you've ever seen.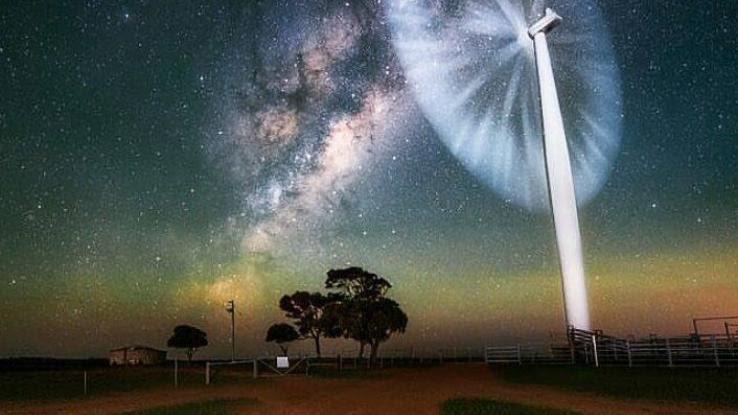 Check out his linked website to see more of his work, which includes several awesome landscapes and even incredible Milky Way images. If you're lucky enough to find yourself in the Perth area, you can even sign up to take workshops from him.
@chelseakauai
Chelsea is the perfect photographer to follow if you're looking for someone to live through vicariously. A Hawaii-based traveler, Chelsea has explored 53 different countries and captured some great photos of her adventures along the way. Her feed features everything from journeys beneath the waves to landscapes lined with ancient temples.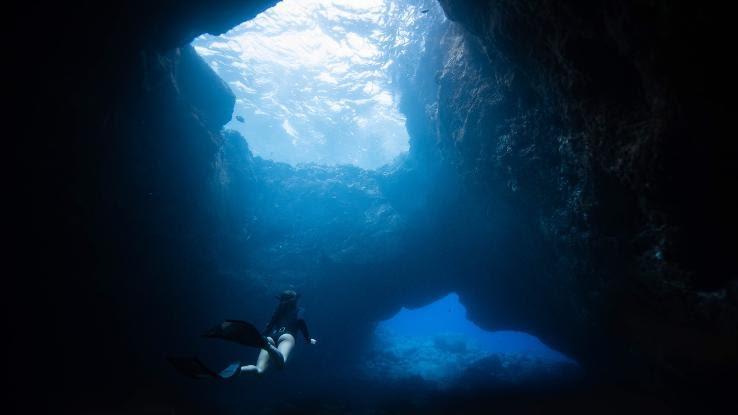 Whether she's diving, surfing, hiking or doing yoga, her photos are sure to inspire you to go out there and live your best life. For more information on Chelsea, her sponsors or her current adventures, you can also check out her linked website.
@EliaLocardi
Following Elia Locardi is a great way to keep your feed full of photos so perfect that any one of them could grace the cover of a calendar. His Instagram account is full of images that accent his skill with light and ability to find the perfect time of day to capture each shot.
Due to his popularity in the travel photography community, he's also become a public speaker and photography teacher. Such is his renown that you may even recognize some of his photos.
@ChrisBurkard
California-based Chris Burkard is currently one of the most popular photographers in the travel world and has an amazing feed that's definitely worth following. He first became known for his epic surf and adventure shots before graduating to prestigious magazines like The New Yorker and National Geographic.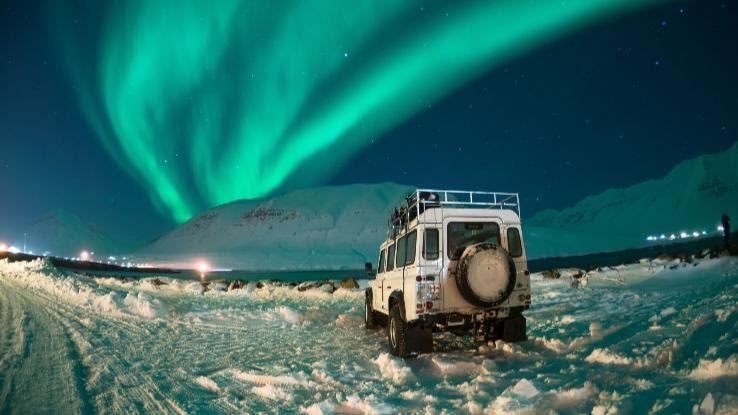 You can find Chris hiking through mountains, diving off of picturesque cliffs and exploring arctic landscapes where few others dare to travel. Many of his shots also incorporate people and the occasional adorable animal that he meets along his journeys.
@kirstenalana
Kristen Alana is a Los Angeles-based freelance photographer whose photos do much more than simply capture images. Each of her shots is designed to tell a story and pull the viewer into the world of the photo. Her feed is full of not only beautiful pictures, but also mini-blog style commentary that helps make each photo come alive.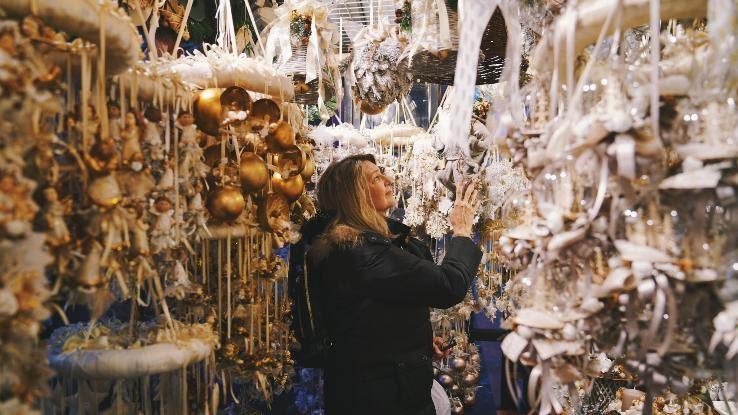 Her subjects range from the urban landscape of her native Los Angeles to the towering columns of ancient Egyptian temples. If you love shots that incorporate people along with landscapes, then you're sure to love her work.
@BeMyTravelMuse
Have you ever been tempted to ditch your job and go on a solo journey around the world? Kristin Addis did just that, and she shares pictures on her Instagram feed along the way. A former investment banker, Kristin one day decided that she'd had enough and traded in the briefcase for a suitcase.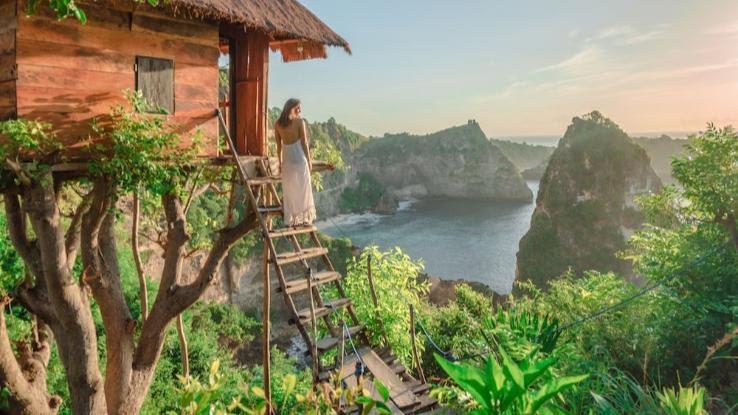 Her photos show epic, off-the-beaten-path destinations, and her linked website has a wealth of tips for solo female travelers. Learn about girl-only adventure tours or sign up for her firsthand travel tips if you're ever inspired to set out on a journey of your own.
@coryrichards
Cory Richards became a legend in the travel photography world through his work for National Geographic. One look at his feed will answer all your questions about who's really behind all those incredible pictures in magazines.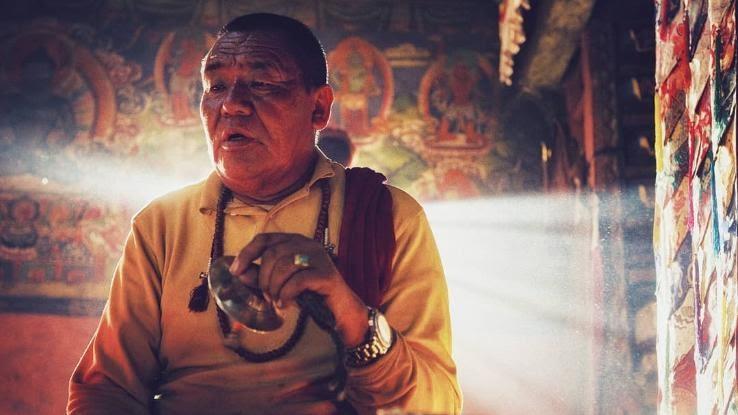 His style is a skillful blend of photojournalism and artistic photography that he's used to encapsulate some of the most hidden yet beautiful sights in the world. You'll see dazzling portraits of village children, holy men, mountain climbers and adventurers as you enjoy the gorgeous locations he visits.
@Renan_ozturk
Renan Ozturk is a Turkish-American rock climber and adventurer who has been featured in documentaries such as Meru and Mountain. Not only is he skilled as a mountaineer, but he's also incredibly handy with a camera and paintbrush.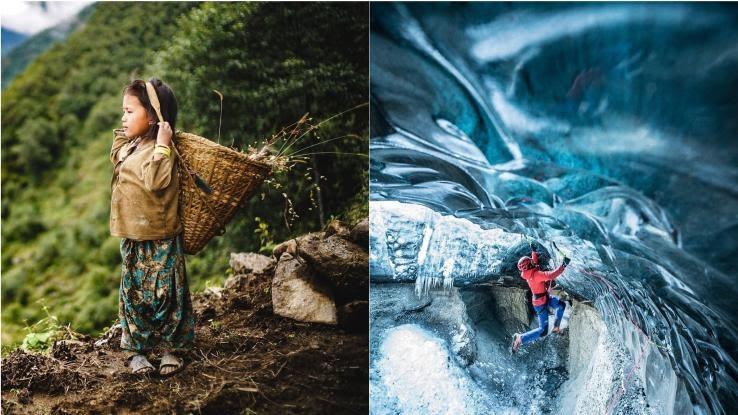 His Instagram feed reveals both the photos he captures along his journeys and the colorful paintings inspired by his adventures. Following him will keep your feed awash with photos of Renan undertaking daring challenges, close-up portraits of fascinating people from around the world and the occasional painting from his collection.
@stephen_matera
Stephen Matera is among the top landscape photographers in the business today and consistently works for some of the world's best outdoor companies. His work has been featured in several prominent collections and publications, so it's incredible to be able to see it firsthand on Instagram.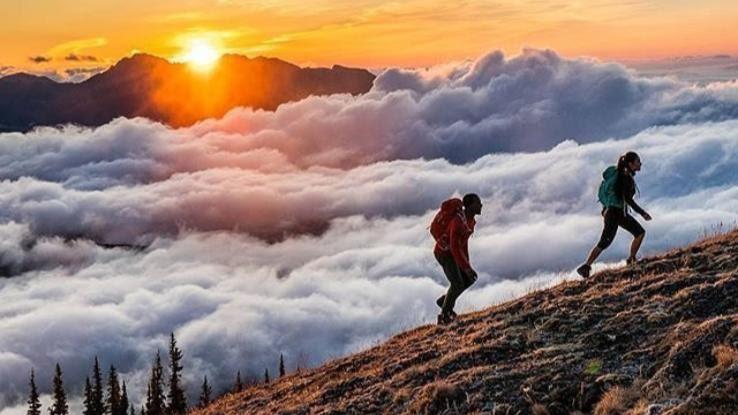 Many of his photographs feature the landscapes of America in ways that you've never seen them before. He's also taken to shooting lifestyle shots which incorporate mountain bikers, hikers and yoga practitioners in a way that captures the unique spirit of each of his subjects.
@thomaschuphoto
As the 2019 National Geographic Travel Photographer of the Year, Thomas Chu has made quite a name for himself. The Chongqing-based freelance photographer has become known in part for traveling to places like remote, tribal areas inPakistan where few others dare to go.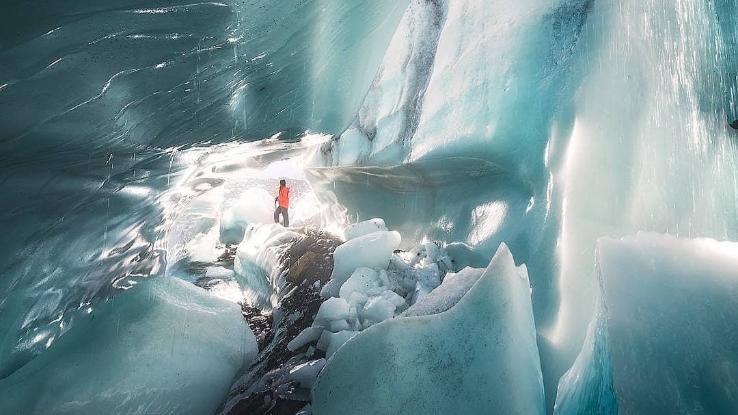 Onhis feed, you'll find images from the mountains of Patagonia to the lakes of Greenland. Not only does he photograph a variety of beautiful locations, but the way that he uses light, shadow and movement to capture his shots helps make his work truly remarkable.
@marcograssiphotography
Mario Grassi is one of the hottest young up-and-coming travel photographers on Instagram and has already traveled around the world at the age of just 23. Born and raised in Italy, Mario is self-taught when it comes to photography.
Not only has he had his work published through media outlets such as National Geographic, the BBC and CNN, but he's also become a world-class educator who teaches his skills through workshops. His landscape portraits are among the most haunting, powerful and beautiful pictures you'll find online.
@artwolfe
When it comes to travel photography, Art Wolfe has truly established himself as one of the greats. By combining both artistic and photojournalistic styles, he produces images that truly capture the spirits of his subjects.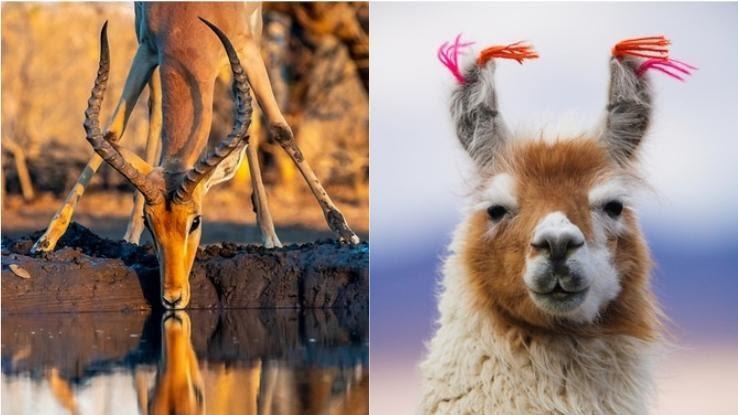 On his Instagram, you'll find incredible shots of animals, people and landscapes, all at their most beautiful. His love of nature shines through his work with such a passion that a former president of the Wildlife Conservation Society once described him as "the most prolific and sensitive recorder of a rapidly vanishing natural world,"
@ohnpricephotography
If you love mountains, then John Price is definitely a photographer you want to have on your radar. An avid climber, the Canada-based photographer consistently captures adventure shots that capture the spirit of scaling steep slopes.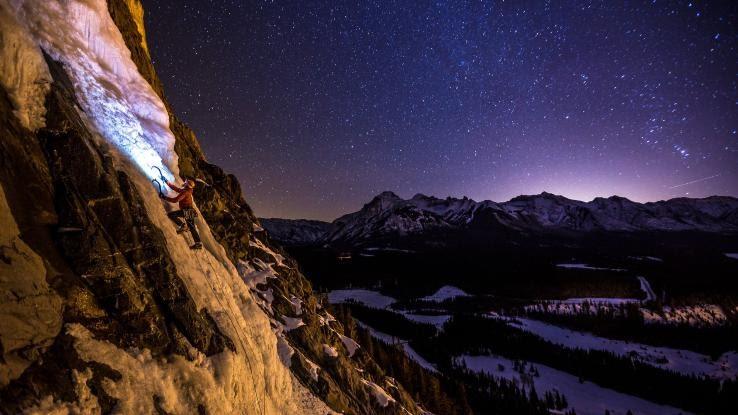 For the past six years, he's been traveling all over the world, and in the last three, he's concentrated on capturing the beauty of North America. From the splendor of the Canadian Rockies to the beauty of the Nevada desert, you're sure to find something on his feed that makes you say "wow."
@jodymacdonaldphoto
If you're looking for a beautiful photo to grace the wall of any room, then check out the work of Jody MacDonald. Not only does she share her photos with the world on Instagram, but she also sells prints of her gorgeous nature shots on her linked website.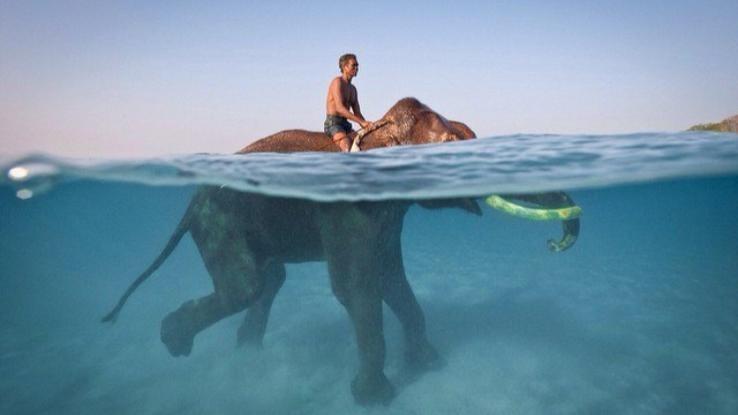 A true artist behind the camera, Jody captures images of people, places and animals from countries around the globe. Among her many specialties are photos that split the screen between land and water. She even donates the proceeds from some of her sales to ocean conservation groups.
@travelfreak
If you're looking to embrace your inner nomad, then check out a guy named Jeremy Scott Foster. Soon after graduating from college, Jeremy took the plunge and began traveling abroad while working his way through various countries as a bartender.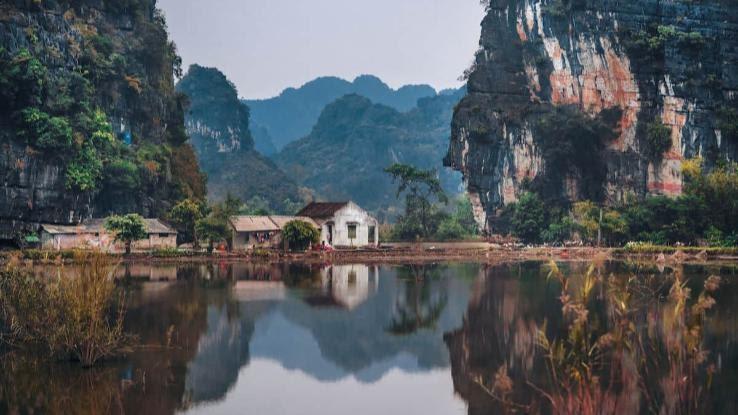 Luckily for the world, he took a camera along for the ride and regularly posts photos of his adventures and destinations on Instagram. He ultimately set up his own website called Travel Freak and has published his travel tips in publications like The New York Times, Forbes, National Geographic, and more.
@shannon__wild
Shannon Wild's work says everything you need to know about how passionate she is about nature and wildlife. Though born in Australia, she's currently based in Africa and updates her Instagram feed with remarkable photographs almost daily.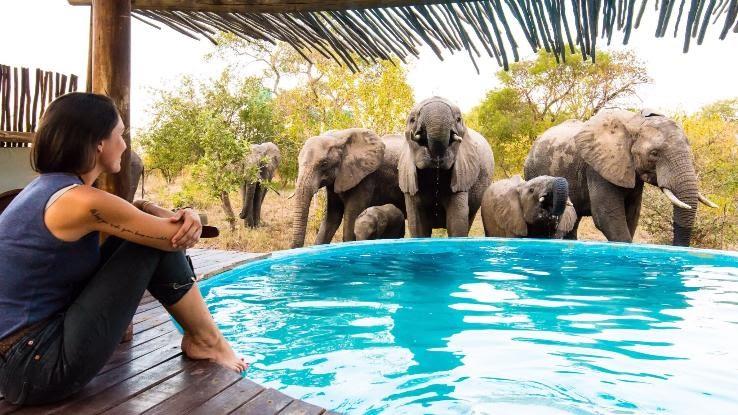 Her pictures include color and black and white shots, all of which capture the wonder of the wild in ways most of us can only imagine. Shannon is also the author of three books and founded Wild in Africa: Bracelets for Wildlife to help fund her favorite conservation nonprofits.
@rawmeyn
Roman Königshofer is an Austrian adventure photographer, filmmaker and jack of all trades when it comes to getting the perfect shot. His work will take you beneath the waves, to the tops of mountains and everywhere in between.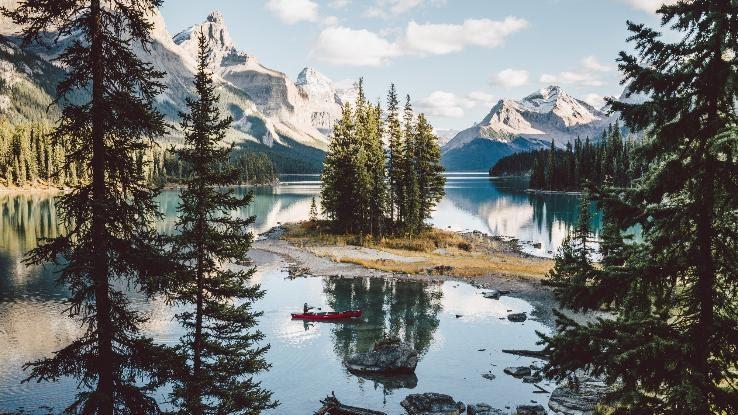 Not only is he a skilled sports and adventure photographer, but he's also a talented cameraman who experienced in cinematography, editing and directing. If you love action-fueled photography that makes you hungry to set out on your own adventure, Roman is the man to follow.
@ordinarytraveler
There's nothing ordinary about @ordinarytraveler, aka Christy Woodrow. This globe-trotting photographer and blogger will keep you on your toes with pictures from some of the most incredible places around the world. Her photographers will give your wanderlust a serious revamp.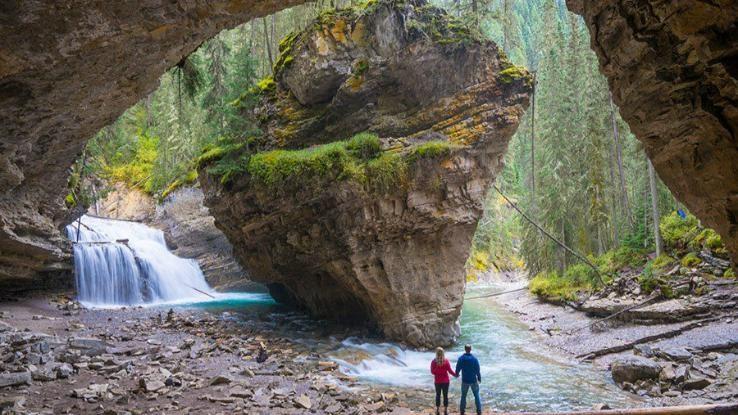 In addition to sharing her work on Instagram, Christy has a great website where she shares advice on both traveling and how to become a travel blogger. There you can watch her Youtube videos, order prints or even book a breathwork session with her.
@dynamoultima
If you think getting married means settling down, then you've yet to meet Alex and Cody of Dynamo Ultima. The traveling couple has managed to turn their entire lives into the ongoing honeymoon of most people's dreams. They live out of a customized Mercedes van that they use to travel the globe with their adorable dog in tow.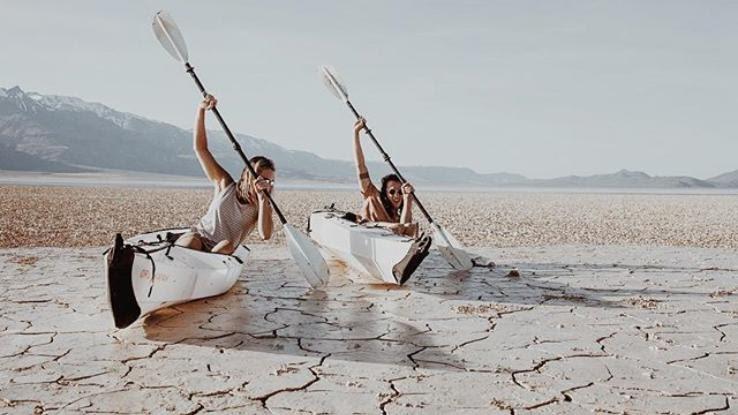 Follow their adventures on their Instagram feed and watch as they keep the exotic destinations and beautiful shots coming. Their account is also packed full of great tips for anyone interested in learning more about the nomadic life.
@erubes1
As the chief of partnerships at Explorest, the company behind an app that makes it easier to find the perfect spot and time for photographs, it comes as no surprise that Eric Rubens is absolutely in love with the world and all its beauty.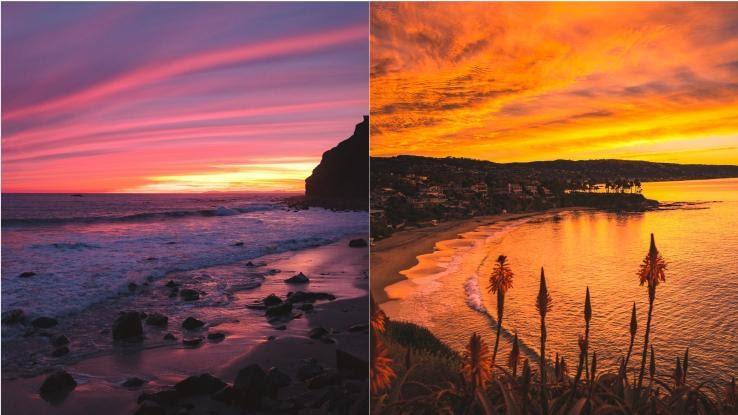 The Southern California-based artist is one of the best beach photographers out there. His skill for finding just the right light helps him reveal landscapes in their truest form. His feed features everything from aerial shots and landscapes to people he always seems to capture in just the right light.
@sean_ensch_images
If you ever find yourself feeling cramped inside the office for too long, sneak away and take a look at Sean Ench's Instagram feed. Sean is one of those photographers that has a way of turning an ordinary landscape into something so spectacular it almost looks like something out of a fantasy film.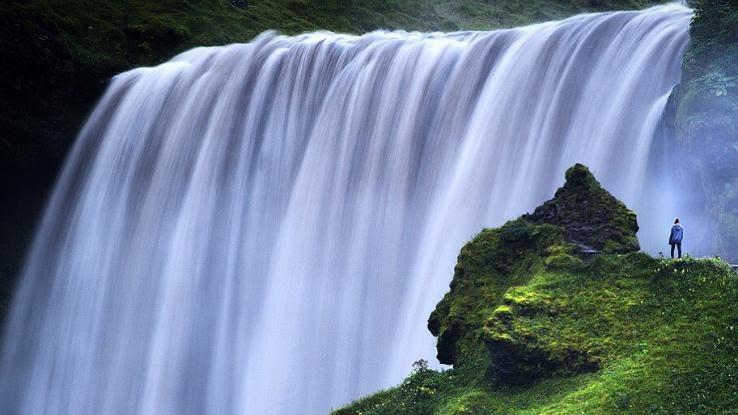 A Southern California native, Sean grew up with a love of freediving and a true sense of connection with nature. Today, he travels the world to capture his unique insights into the world around him on film.
@jeffcarlsonphoto
If you love to live on the wild side, then Jeff Carlson may just be the perfect photographer for you to follow. This guy loves the mountains, and he brings their depth and excitement out in his photos. After growing up in the Pacific Northwest, Jeff began snapping photos on his iPhone during his travel adventures.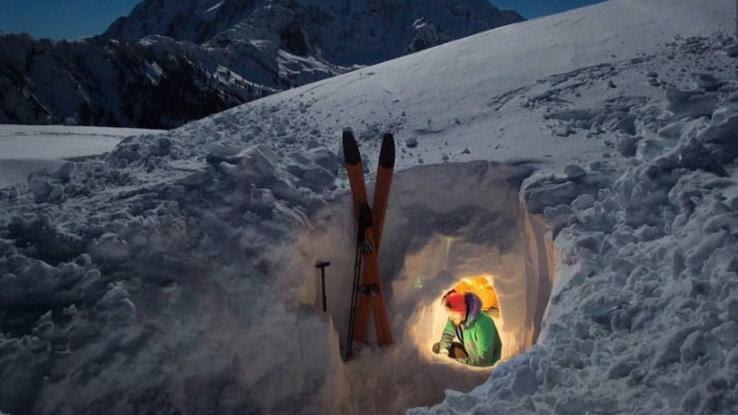 At a certain point, he decided that his phone photos just weren't cutting it anymore and made the plunge into professional photography. These days, you'll find him snapping more great Insta pics as he dangles from precarious ledges around the world.
@alexstrohl
If you love photos that tell a story, then be sure to check out Alex Strohl's work. Alex was born in Spain, raised in France and is currently based in the United States, so he's no stranger to the world of travel.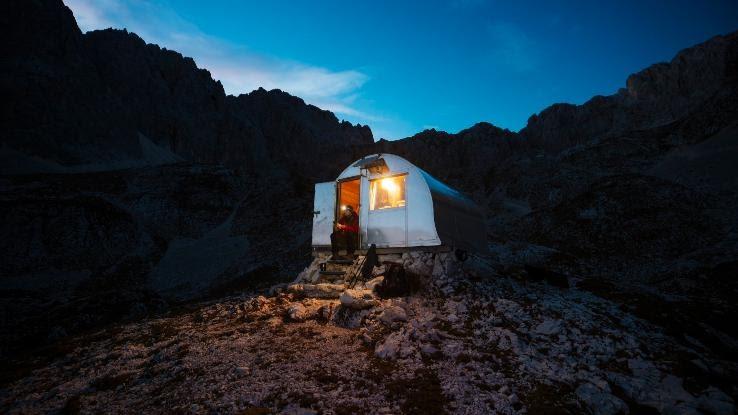 His photos offer a unique blend of adventure shots and remote, isolated places that exude a sense of mystery. Whether he's mountain biking over rough terrain or sitting alone on top of a mountain, his photos give you a sense of being along for the ride.
@helloemilie
Emilie Ristevski's Instagram feed is full of photos so magical that they could easily replace the illustrations in a book of fairy tales. With over 1 million followers, Emilie describes her feed as "a place for stories & endless wanderings." Trust us when we assure you that her work definitely lives up to the claim.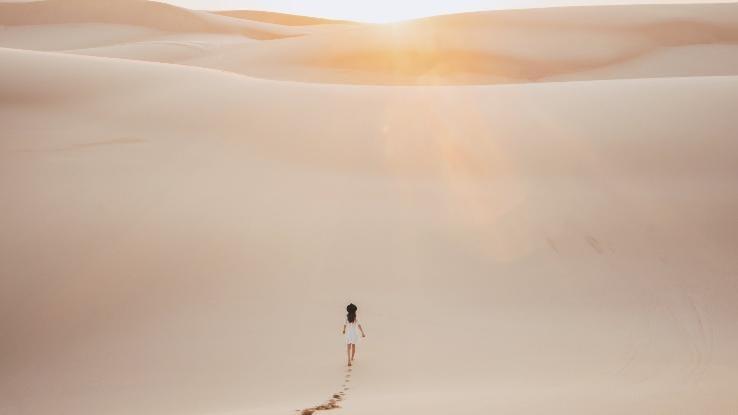 She seems to have developed an incredible ability to capture all the beautiful moments in life that so often go unnoticed. A full moon, wild animals at play or the curves of an intriguing tree all become works of art in front of her lense.
@chaseguttman
Chase Guttman has received the Young Travel Photographer of the Year award three times over and has already taken in the sights of all 50 states and over 80 countries! Because he's also a drone expert, his Instagram account features incredible images from both the sky and ground alike.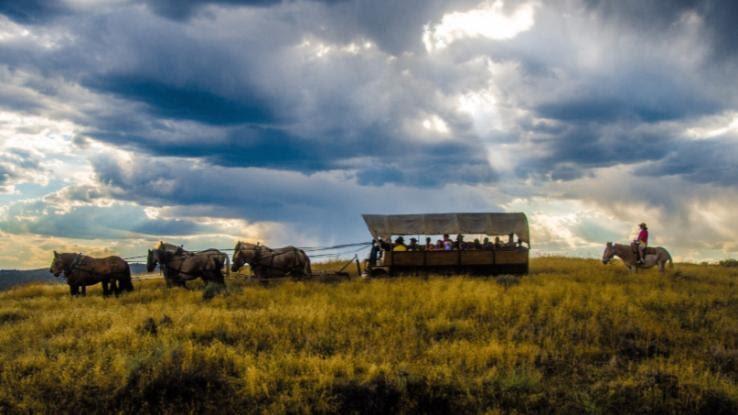 His work has been featured in publications like National Geographic and Huffington Post, and he even teaches his own photography courses. After checking out his current work, you'll find yourself looking forward to watching where his adventures take him next.
@lebackpacker
Johan Lolos is a Belgian photographer whose work will make you realize exactly how beautiful the world can be. His Instagram feed shows off his skill for capturing a remarkably wide range of subjects, from portraits to landscapes and animal photos.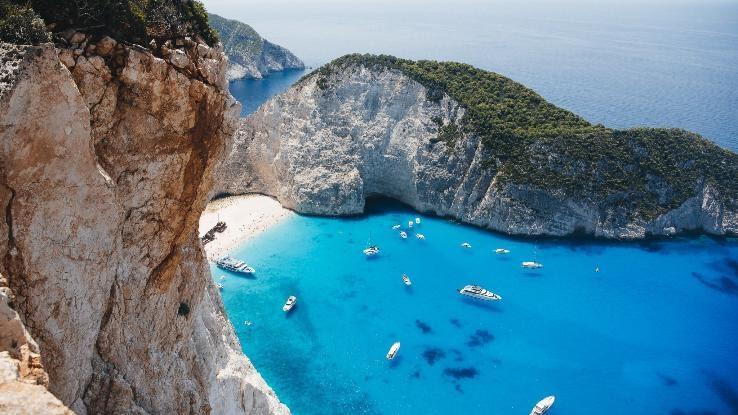 After checking out his masterful work, you'll be amazed at the fact that he's a self-taught photographer. His shots are all the evidence you'll ever need that photography is truly an art form in and of itself and as worthy as any other.